Opened on New Year's Day 1845 the Old Melbourne Gaol is one of the last historic sites still in-tact from the 19th century. A long history spanning over 100 years saw the Gaol used as a site for hardened criminals, a prison for World War Two soldiers who went AWOL, classrooms for art and fashion up until its current standing as a museum and now event space.
The gaol site once taking up an entire city block, many years later little of it remains. However the main hall which facilitates tours as a museum during the day, has been restored to its 1927 style glory. This main section houses over 60 individual cells. Bluestone paving underfoot are said to be 12 feet deep grounding the significance of the site as one of a kind.
Despite the chequered past the gaol has had, it serves a much lighter function now. The team at Showtime Event Group has exclusive rights to host events and with that the ability to transform the historical setting into a truly exciting event site. Dinners, Cocktail parties, fashion shows, interactive art exhibitions and countless other opportunities are available at the Gaol with all the bells and whistles that are needed to create the perfect event for any client.
Many exciting times are to come with SEG and the Old Melbourne Gaol so stay tuned.
Historical images taken from The Australian National Trust.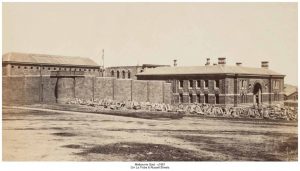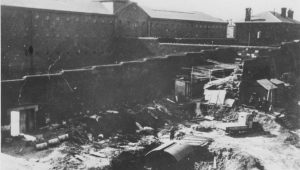 Tags from the story: melbourne, old melbourne gaol