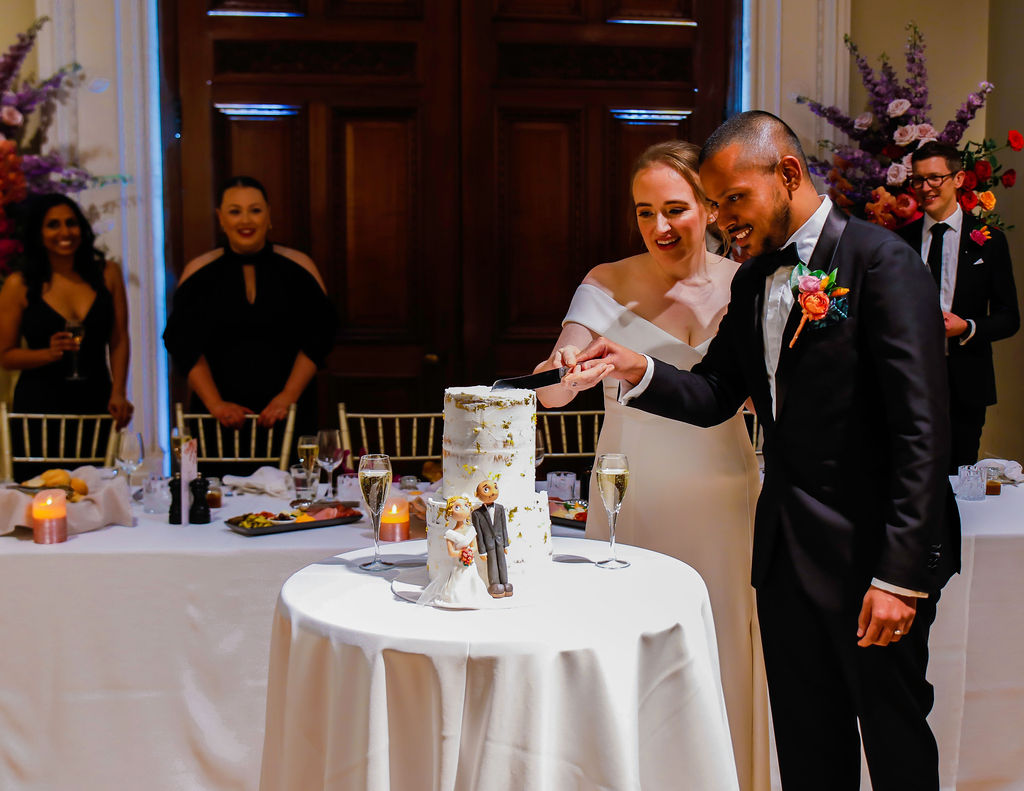 The age-old story of when friendship turns in to love never ceases to amaze. After being placed next to each other in their work office, both Patricia and Leon couldn't deny their immediate connection. Although only a friendship was on the cards for a long period of time, fate's introduction of the two through work ensured that these two were destined to stay connected, and eventually, marry.

On a long-awaited holiday in New Zealand, after an indulgent dinner and subsequent late-night star gazing tour, Leon pulled out an upside-down ring box whilst on one knee to ask the love of his life to marry him. Thankfully, she said yes.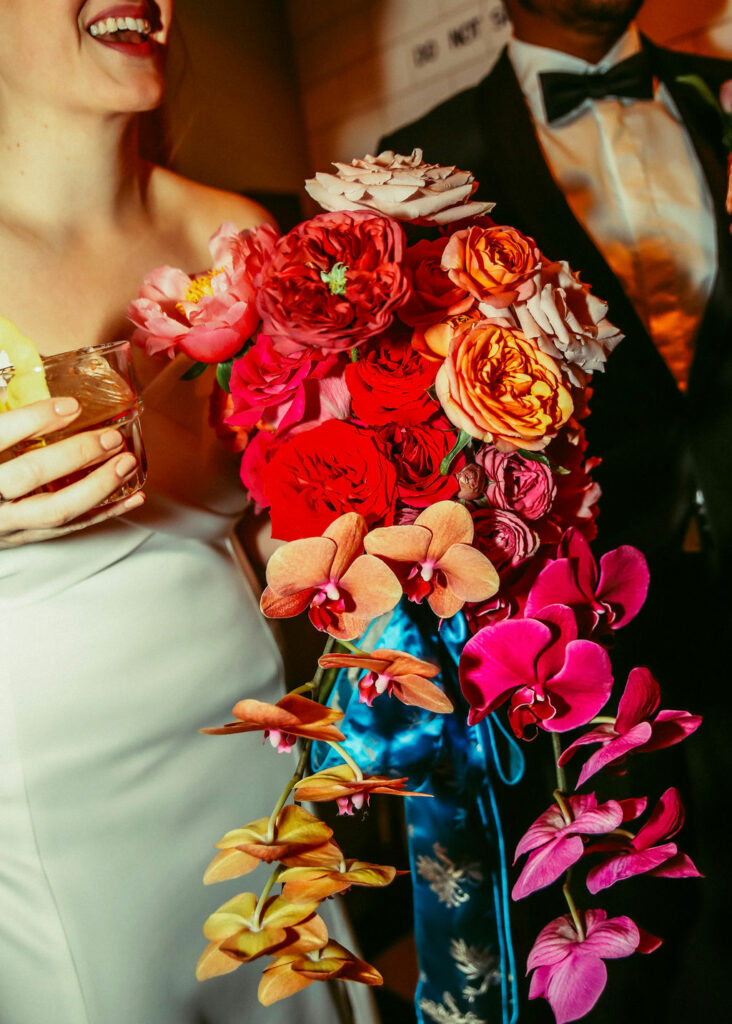 Building their love in Melbourne, Patricia and Leon knew intrinsically that the venue in which they were to celebrate their wedding would have to be iconic. Of course, State Library of Victoria was the most fitting option, and certainly ticked all of their boxes. Wanting to ensure they weren't making a brash decision, and hesitant on committing to the very first venue they saw, the couple thought to look around. This didn't last long, and after remembering how much meaning central Melbourne had to the couple given they met there, the decision was easy.

Sticking with the Melbournian theme was evident throughout the event. Starting with transport, there was an Uber to the Church, a tram to the bar between church and reception, and a short walk to State Library Victoria for the reception within the Isabella Fraser Room. Aesthetically, Melbourne was evident throughout. Black dresses and suits for the Wedding party were complimented by the brightest flowers that florist Bloom Boy could source. This was Leon's first tux, and what a proud smile he carried all day.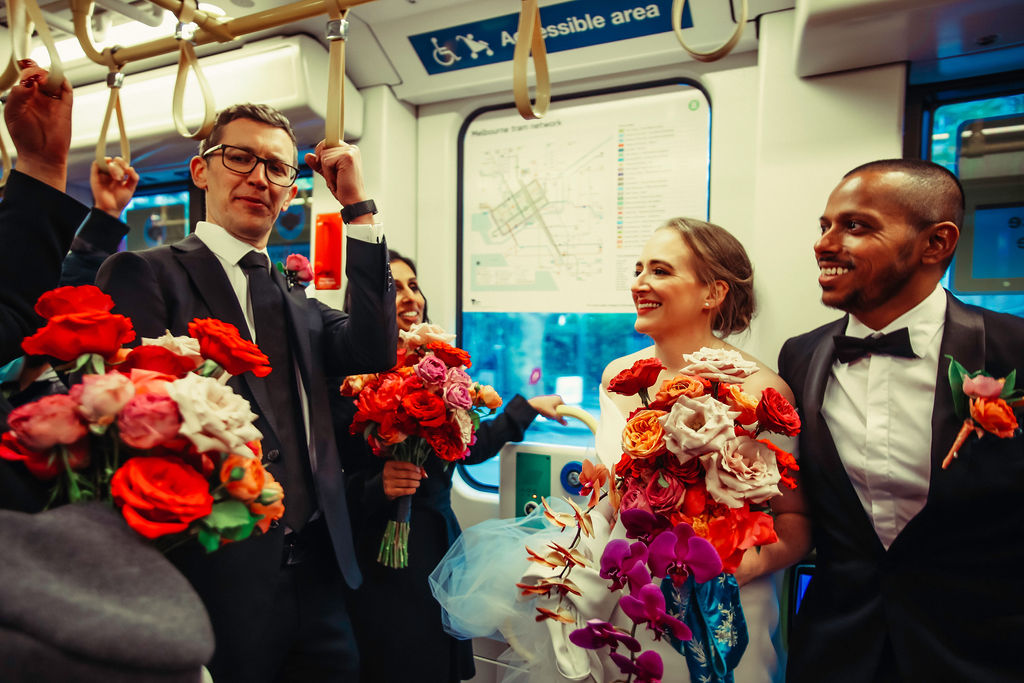 The couple has too many highlights to count from the big day. They will never forget how special they felt being able to participate in the photography tour within the La Trobe Reading Room with absolutely no other members of public present. The stressful lead up to nailing the first dance was immediately quelled once the couple got on the dancefloor. And of course, Leon has Patricia's entrance in to the Church in her stunning gown imprinted in his brain for life. Funnily enough, the couple also missed their cue to enter their reception room as the MC revved the crowd up so much to the point that they couldn't hear their introduction!

The styling brief for the big day was just that – brief! The only request the couple made of the florist was not to make them sneeze. Good friend and cake supplier, Paris Cakes and Cupcakes created a 2 tier cake filled with chocolate caramel on the first layer and vanilla lemon raspberry on the second. The flowers and cake certainly shone. Other decisions made which the couple would recommend to others when planning their big day include having a 'different' cocktail instead of champagne for the toasts, prepping a choreographed first dance, incorporating a late night snack and arrival cocktails for the guests.

Florist: Bloom Boy

Suits: MJ Bale

Dress: Vassi Bridal Couture

Videographer: Lightbox Media