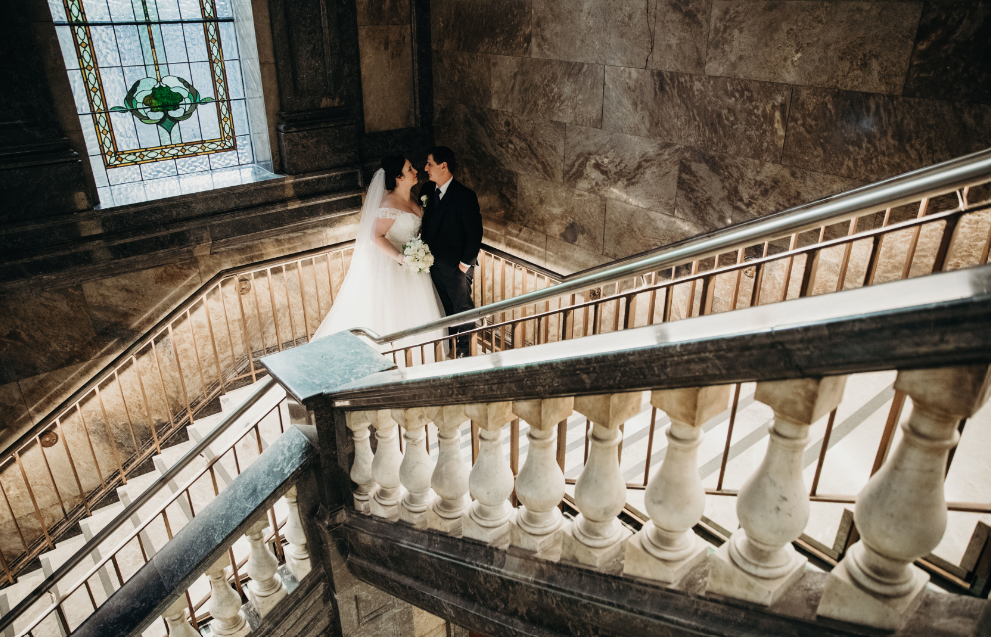 Friends often joke about setting their children up with each other. Everyone laughs it off and it never eventuates to anything. Well in a roundabout way, this is exactly what happened for Mirjana and Milan. Mirjana's mum's cousin first met Milan's parents at the beach and after chatting for a while joked about setting the two up because they were both of Serbian background. After a good laugh, they parted ways and that was it.

Fast forward a few years, both Mirjana and Milan happen to find themselves at a bar with mutual friends; they met by chance. It was only after making their relationship 'Facebook official' a few months later, that Mirjana's mum's cousin realised what they had accidentally jokingly orchestrated years prior.

Eventually making their way to getting married, Miriana and Milan decided to work with Showtime Event Group to produce their special day. Since Mirjana and Milan are both of Serbian background, they had a traditional Serbian Orthodox wedding. Serbian Orthodox tradition calls for the groom to choose the best man and the second witness, who have to be of Orthodox faith, but not be a relative. Milan chose two of his closest childhood friends. Sticking with tradition, Mirjana & Milan also followed the custom that the groom's brother rides with the bride to the ceremony and walks her down the aisle.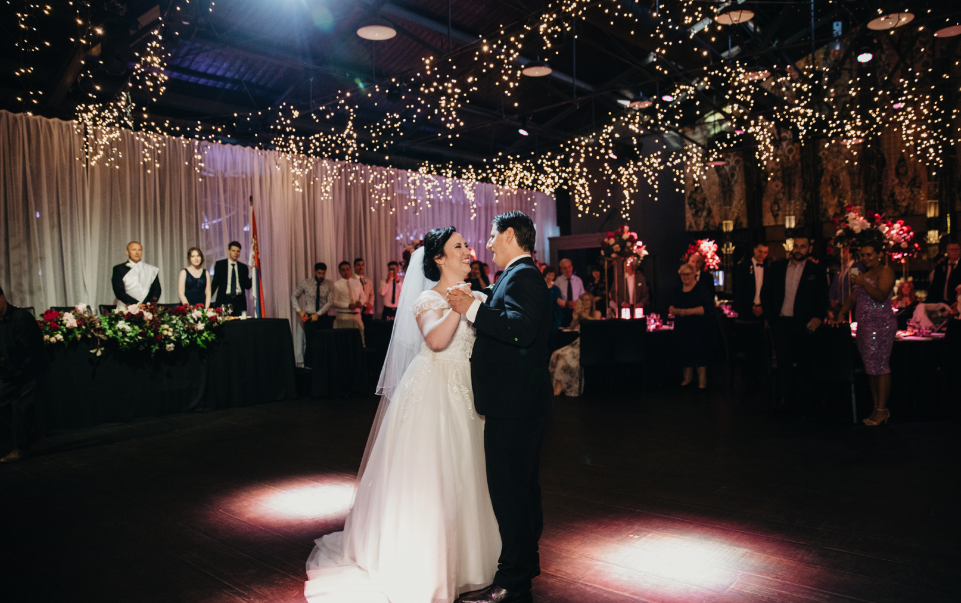 After their ceremony they took time before the reception for photos. Memories fade, but pictures last a lifetime, and that is exactly why they decided to do a photography tour at State Library Victoria. The tour took them through all the hidden and secret spots of the library, so Mirjana and Milan could have a private photo session of just the two of them. The couple used spaces such as the Pendulum stair case and La Trobe Reading Room for timeless shots. The photos didn't stop there, after a rooftop visit, Mirjana and Milan made their way to Showtime Event Centre, where the reception was held. The photographer stayed on for a few more hours to capture the magic of the styling within the reception, as well as the atmosphere that the guests created for the bride and groom.

Mirjana describes the theme of the wedding as "romantic and formal" and it was exactly that. Fairy lights hung from the roof and illuminated the navy, burgundy and golds that filled the room. It was the perfect ambience for a night of dancing, drinking and celebrating love.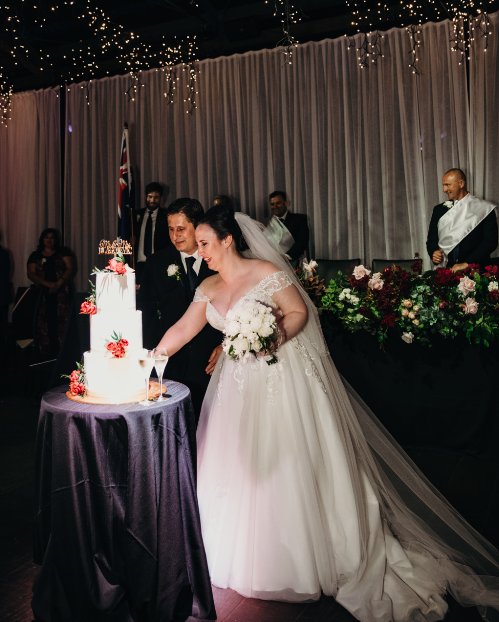 Mirjana and Milan will look back at the photos from their perfect day and remember the emotional speeches, the first dance and the tears of joy. And when the memories begin to fade, they will have the pictures that will help fill in the gaps.

The Suppliers:
Cake – Nikos Cakes
Cars – Caddyman – Cadillac Car Hire Melbourne
Centrepieces/Decorations – Melbourne Event Florals
Photo/video – T-One Image
Hair and Makeup – Magical Makeovers
Invitations – Papermarc
Stationary – DreamDay Invitations