On Monday 26th November, Showtime Event Group were proud to host the Business Sessions as part of the Greater China Showcase, presented by Tourism Australia.
The program, for the first time held in Melbourne, introduced buyers from Greater China to business event destinations from around Australia. Over 50 international guests meet with 60 suppliers to see why Australia is becoming a must visit destination for the incentive market.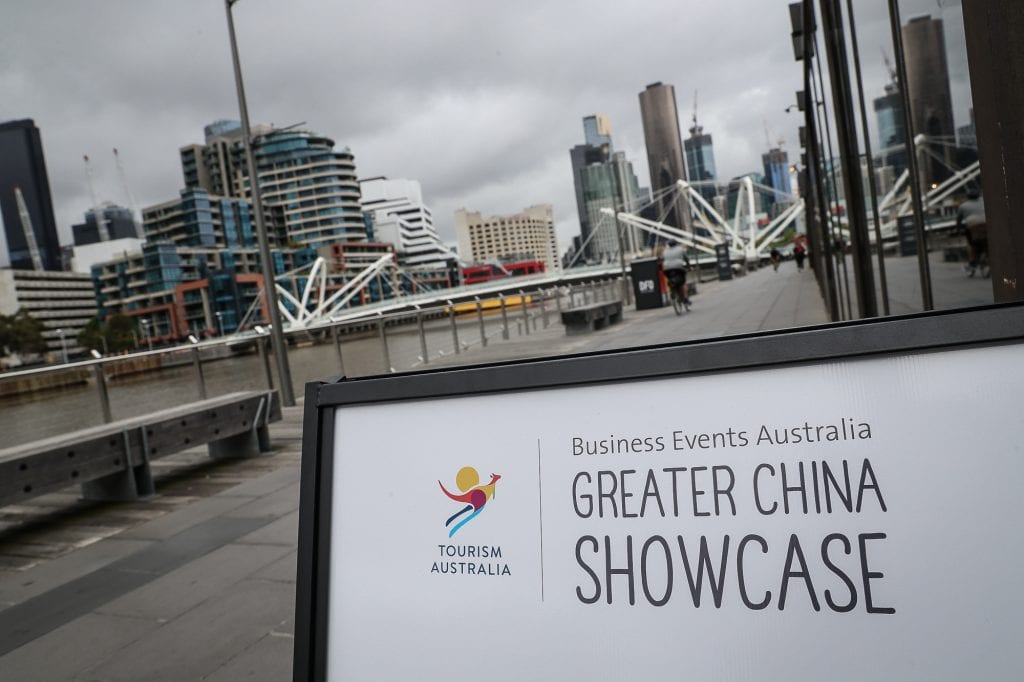 We were lucky to host two events as part of the 4 day program, the first event kicking off at Cargo Hall. On Sunday all suppliers were brought together and briefed on the current market situation. The great news for us, hearing that the Chinese incentive market are starting to look beyond the usual Cairns / Gold Coast / Sydney, and are considering Melbourne more.
The Monday commenced in Cargo Hall with a welcome from Penny Lion, Executive General Manager Events Tourism Australia, and an impressive 'Welcome to Country'.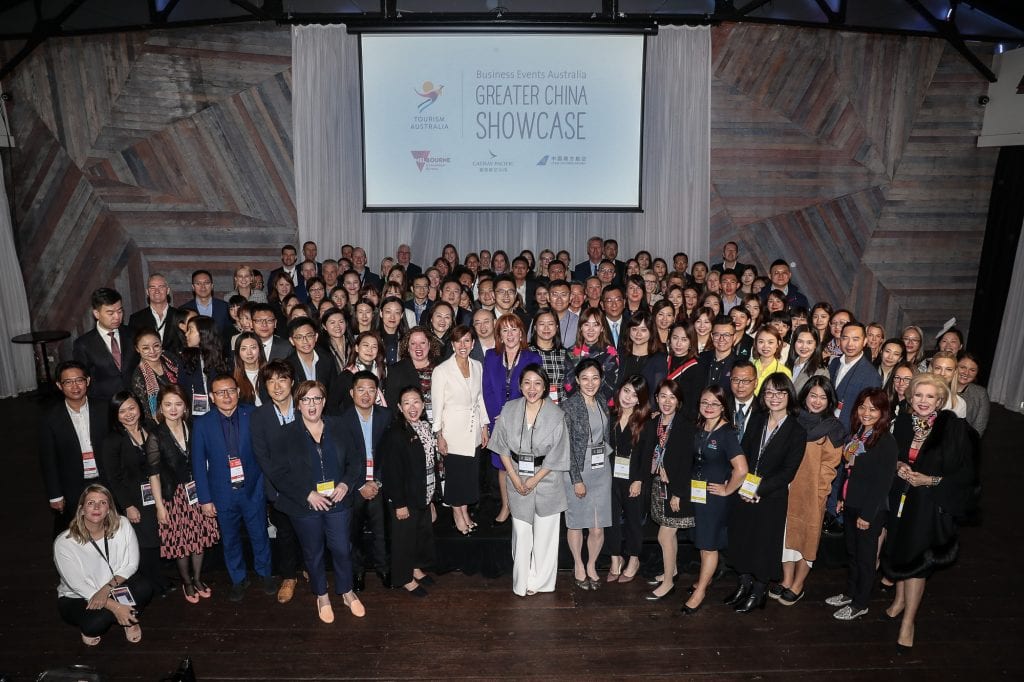 The main business sessions then took place in our signature venue, Showtime Event Centre, and gave us the opportunity to showcase what we do best – unique venues, and exceptional catering. Showtime Event Group met with 34 buyers, each with a ten minute window, to discuss how we are facilitating demand of growing incentive market.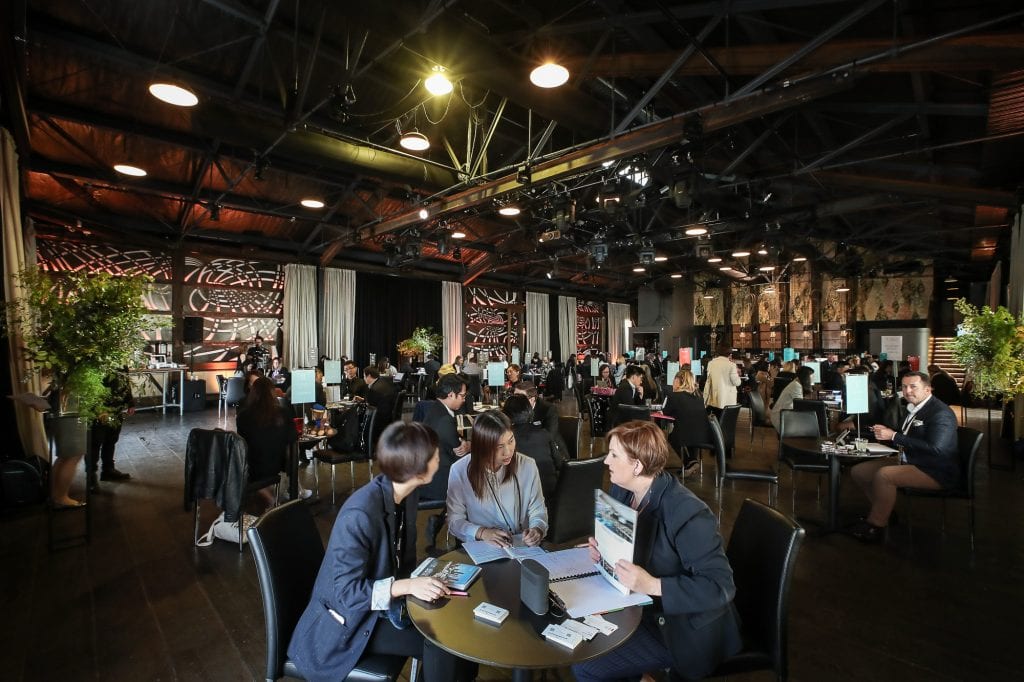 Utilising the large outdoor space adjacent to the venue, we served guests a fusion menu, highlighting local produce with eastern flavours. Including Seafood salad, with snow peas, capsicum, bean shoots, chilli and coriander dressing, Baked barramundi, ginger and lemongrass sauce, and Tandoori spiced baked lamb cutlet, mint chutney. Completed by an impressive tea station and infused waters of Lavender Lemonade, Watermelon & Basil, and Cucumber, Lime & Mint.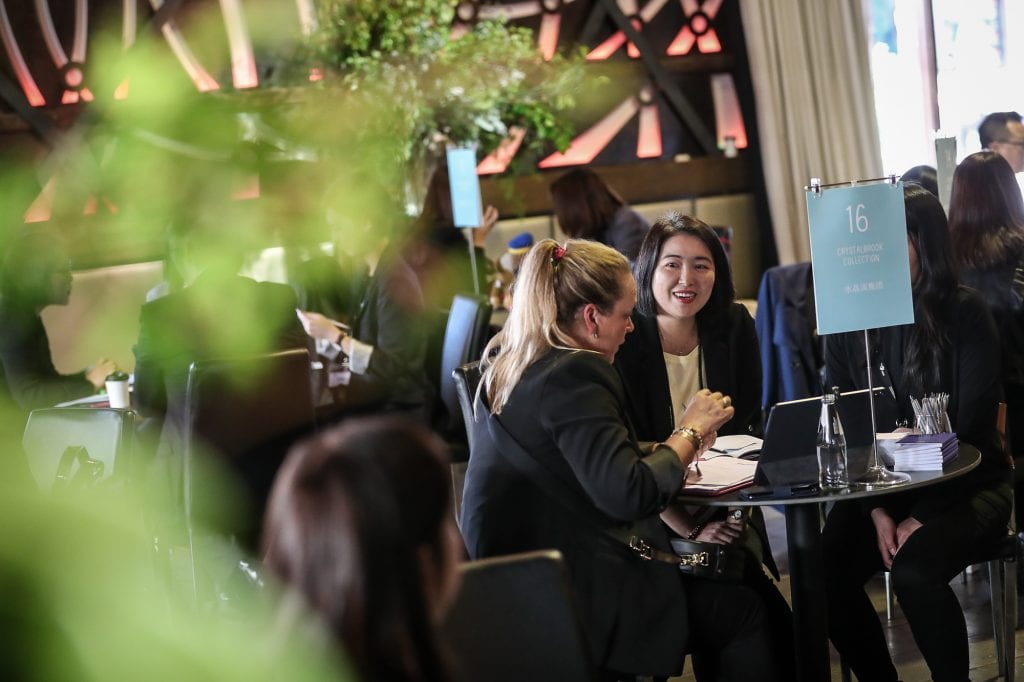 Brad Dabbs, General Manager says, 'Showtime Event Group are the only venue caterer to be a strategic partner to the Melbourne Convention Bureau, so the focus on this growing incentive market is paramount. We invest a lot into developing our product and working with the inbound tour operators based here in Australia'.
To hear more about how Showtime Event Group are developing their incentive product, contact events@seg.melbourne
Tags from the story: BEA China, Business Events, Conference, melbourne, Showtime Event Centre, South Wharf, Tourism Australia