It was a childhood dream of Ryan's to marry the love of his life at Rippon Lea Estate and in March 2021, he made that dream a reality when he married the lovely Amber. Together they planned the most fun outdoor garden wedding and found the perfect venue to create their vision – Rippon Lea Estate.

The couple said their 'I do's' on the intimate Veranda Terrace, where behind them stood the historic Rippon Lea Mansion and, before them lay the sweeping gardens of the Estate. It doesn't get much more romantic than that!

However when it came to the reception, Amber & Ryan opted out of the traditional seated formal dinner and instead, wanted to make the most of the glorious grounds and planned an amazing garden cocktail reception.

To help set the scene, think Melbourne's popular food trucks, burgers, fries, grazing and food stations, music, lawn games and pop up bar vans, aperol spritz and a menu of specialised cocktails. I think I speak on behalf of all foodies out there when I say, this is what wedding catering dreams are made of.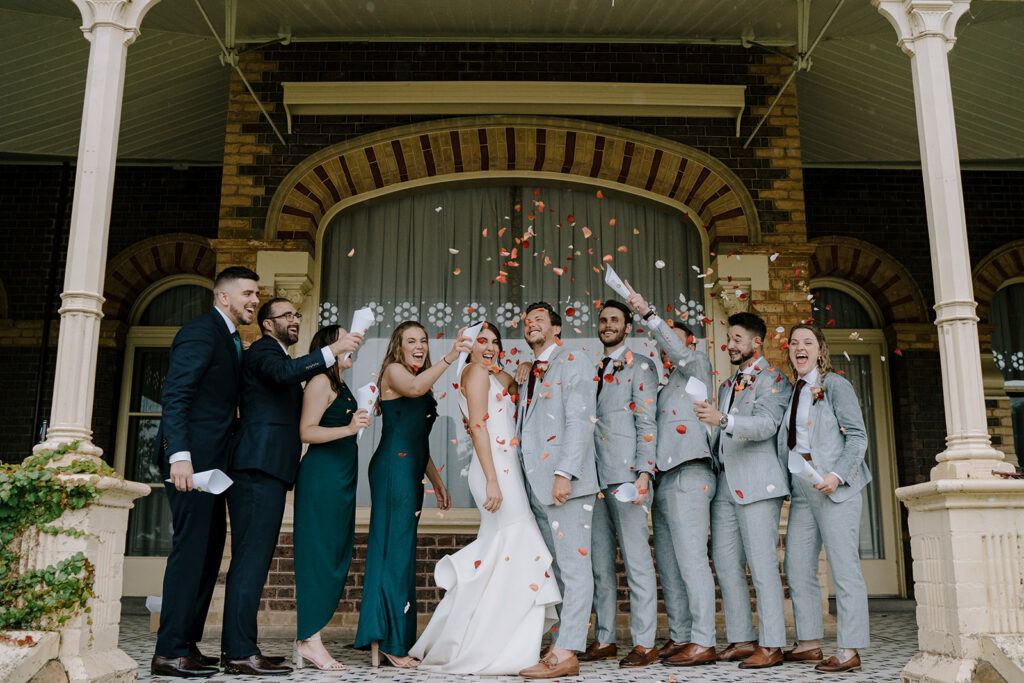 In true Melbourne fashion, there was an unwanted guest that made an appearance, the rain.

As guests happily tucked into Mr Burgers and sipped on cocktails, with umbrellas in hand, Amber & Ryan soaked up every second of being officially married and slipped off with their photographer to capture some beautiful couple shots on the iconic grounds.

As the rain fell heavier, nothing was going to take away their permanent smiles. When the weather made it clear it was there to stay, the couple decided to let Showtime quickly take the reins on a previously conceived backup plan. After a quick move of lawn games and floral arrangements, The Ballroom was transformed into a party ready reception.

I assure you the quick move inside didn't affect the party atmosphere for a second. As the umbrellas came down and the coats came off, guests were back sipping espresso martinis, while toasting the new Mr & Mrs Wodson as they cut their wedding cake.

But of course it wasn't your traditional sponge or fruit cake for Amber and Ryan. Instead, the couple opted for a show stopping 3 tier cheese cake, along with a pretty impressive artisan selection of breads, dried fruits and nuts and crackers.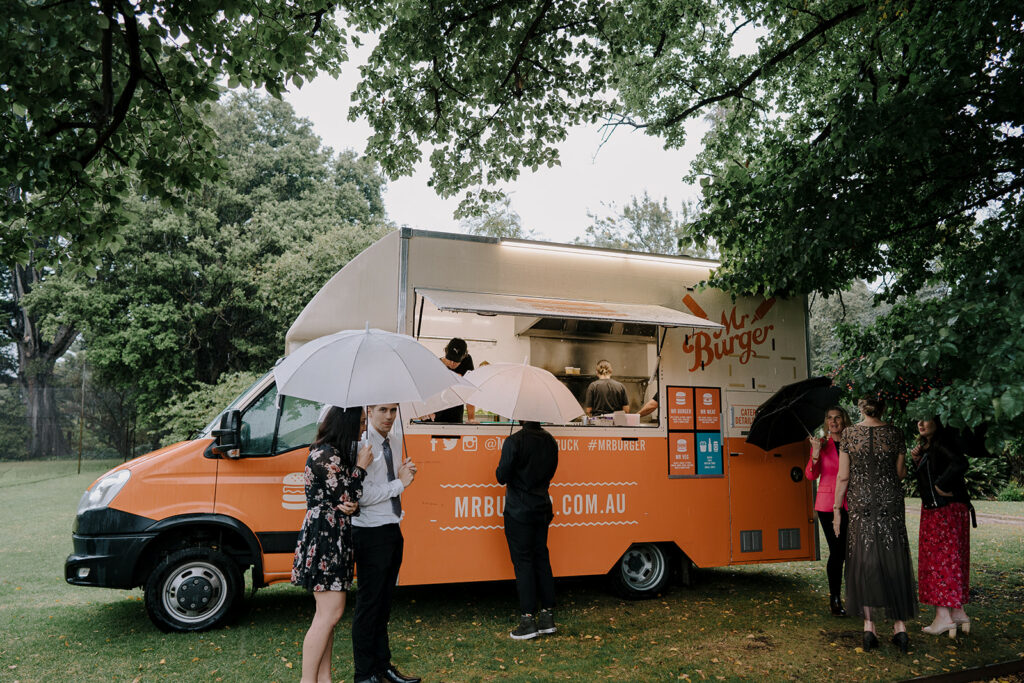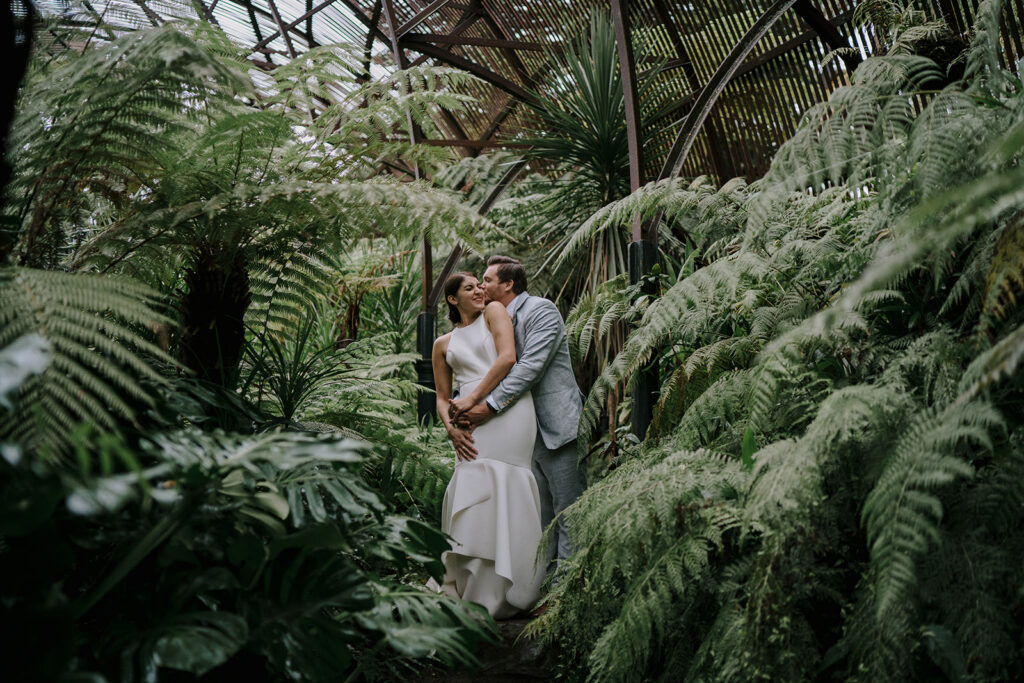 The Ballroom was filled with laughter throughout the evening as guests and the wedding party got competitive with beer pong, games of life size Guess Who and Jenga.

The couple continued to treat their guests to all the comfort food they could dream of, including late night snacks, Katsu chicken burgers, Texas pulled pork sliders and macaroni and cheese baked potatoes, as well as an endless array of mini desserts.

The wedding photographs really do speak for themselves. These two did not stop smiling the whole day, even in the pouring rain, which don't you agree think made for the best pictures?

Amber and Ryan truly prove that the weather may change your initial wedding plans, but will not ruin your wedding day!

We will leave you with their comments about the day and to enjoy some of our favourite photographs;

'The weather couldn't have been less ideal, but no matter because Showtime accommodated several last minute major changes, taken all in their stride. They went above and beyond to help make what could have been a nightmare into the day we had dreamed.'


Styling:


Pop up with Style

Photography & Videography

Valley & Peak

Dance floor

Open Air Events