How To Stay On Top Of Planning Your Dream Office Celebration!
The end of the financial year is a time for reflection, celebration and appreciation. While many look forward to the work Christmas party, an EOFY celebration is the perfect opportunity to show your employees how much you value them. By throwing an unforgettable party, you can not only celebrate the accomplishments of the past year, but strengthen company culture and inspire employees to set their sights on the future.
Our team of award-winning Showtime Event Group producers are dedicated to providing an unparalleled service that will handle every aspect of your event, from catering and desirable Melbourne venues to staffing and entertainment. Whether you're planning an intimate gathering or an elaborate extravaganza, our experienced specialists will work with you to tailor a package that fits your business needs and budget.
We understand that planning a party can be stressful. With a wealth of corporate event experience, our team of producers have collated a handy checklist of things to consider while curating the office party of your wildest dreams.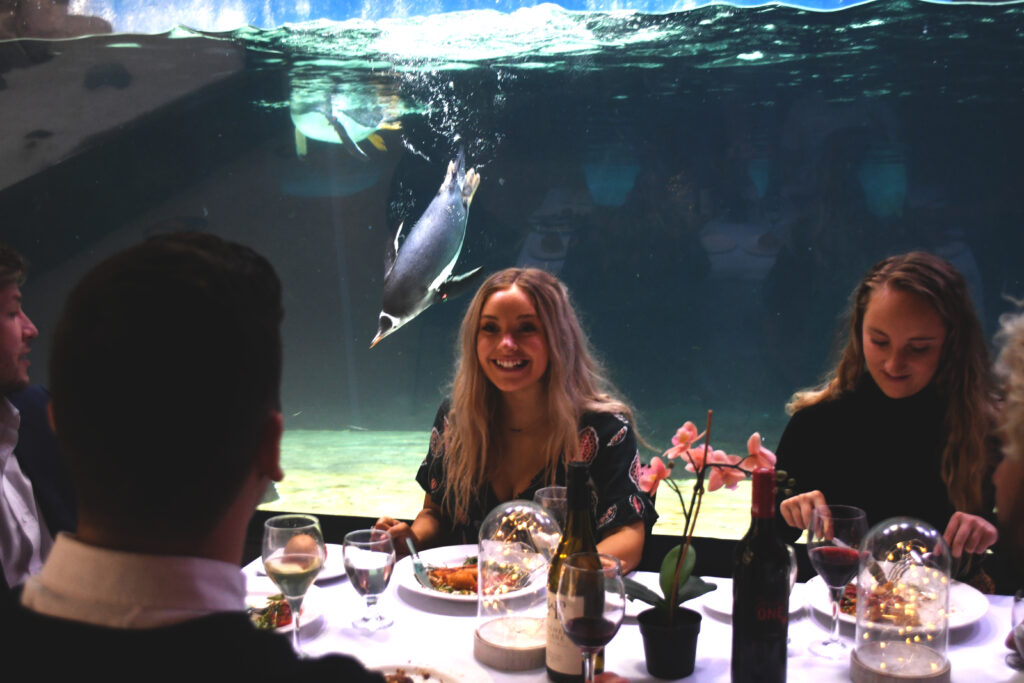 1 – Brainstorm
Four to six months out, it's time to start envisioning the celebration. This is the perfect opportunity to brainstorm with other members of the party planning team and throw around ideas that inspire. First, set a budget and guest list. Are you dreaming of a large event where guests can network freely or a small intimate gathering for core staff? Are you drawn to a no-holds-barred celebration or looking to save where you can? Do you want to give guests an excuse to dust off their floor-length gowns and tuxedos or relax with a casual setting and laid-back atmosphere?
This is the time to Pinterest to your heart's delight, connect with colleagues and get a sense of what best suits your company's needs. By determining budget and goals early on, you're on your way to creating a seamless event that doesn't blow the bank or inflate beyond control. An Showtime Event Group producer can help refine your ideas, tailor a budget and curate an aesthetic for your EOFY celebration. Plus, with the aid of our team's expertise, you're bound to come out the other side with complete peace of mind.
2 – Start Booking Venues
Two to four months before the bash is the ideal time to contact venues and solidify your vision for the event. Start considering how your chosen venue could enhance the day and align with the party's overall vibe. Accessibility, aesthetic and location are absolutely paramount, and with a diverse venue portfolio spanning both inner and outer Melbourne, the Showtime Event Group team can help you secure your dream setting with ease. Even better, our specialists have the best connections and lead times to secure ideal dates without compromise.
Are you picturing an elegant black-tie evening in the mahogany halls of the State Library? An interactive cocktail party at Old Melbourne Gaol? A garden party at Rippon Lea Estate? A modern sit-down dinner gala at Aerial? No matter your flavour, our venue portfolio has something to suit everyone. Our venues are also easily accessible by car or public transport and can be adapted for both indoor and outdoor events. What's not to love?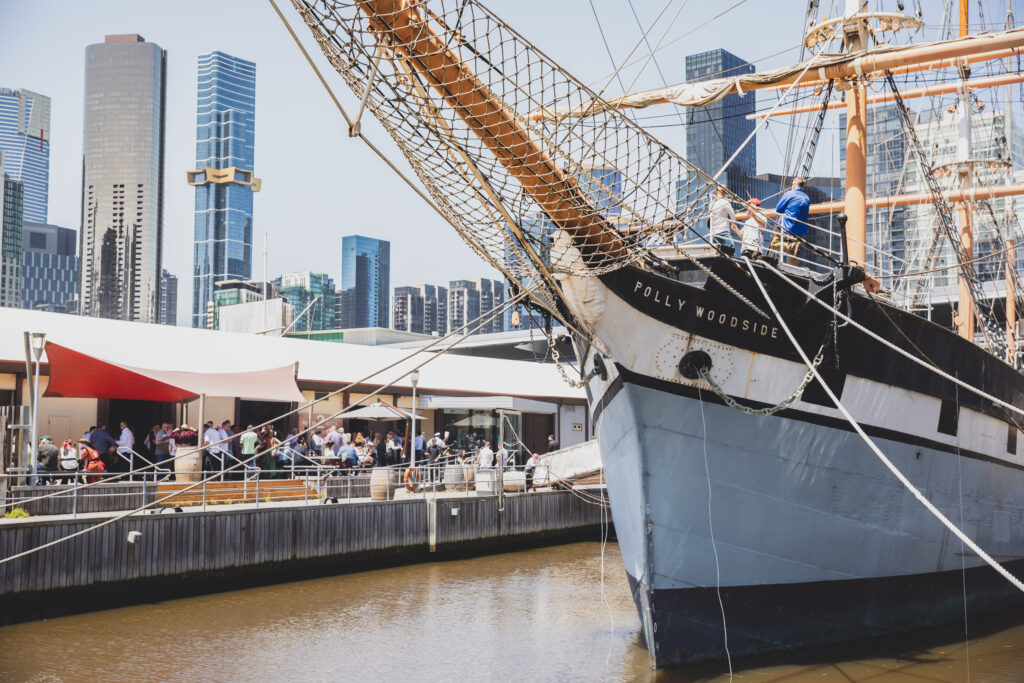 This is also a good time to book photographers and any entertainment such as DJs, bands or dancers as they tend to book out first!
3 – Send Out Invitations And Finalise The Menu
You're two months out and it's finally time to fill up the event. Send out invites early to ensure maximum attendance and make sure to set a firm RSVP date. If you work across multiple locations, email invites are a handy way to make sure the details don't go astray. Take a stance on the attendance of plus ones and children or family members depending on your desired party size. Consider your venue when sending out invitations as most have a cap on maximum capacity and make sure to follow up with guests if they don't respond to the RSVP for catering purposes. It's also a good time to finalise seating plans if the event is a sit-down experience.
Speaking of catering, two months out is an ideal time to taste test menu selections and make cuisine decisions. Our SEG caterers have a range of mouth-watering options to leave guests raving. Our menus are diverse, delicious and fully customisable. All menus are available on individual plates or share plates at no extra cost and can incorporate additional dishes at your request. Our plated menus can be substituted for Asian-inspired, Greek-inspired or plant-based cuisine – as well as upgraded to a multi-course Indian or Asian-style banquet. We also have kosher and halal options available. Likewise, if you fancy breaking the traditional sit-down dinner setting, we now offer lunch, brunch and cocktail menus to suit every setting.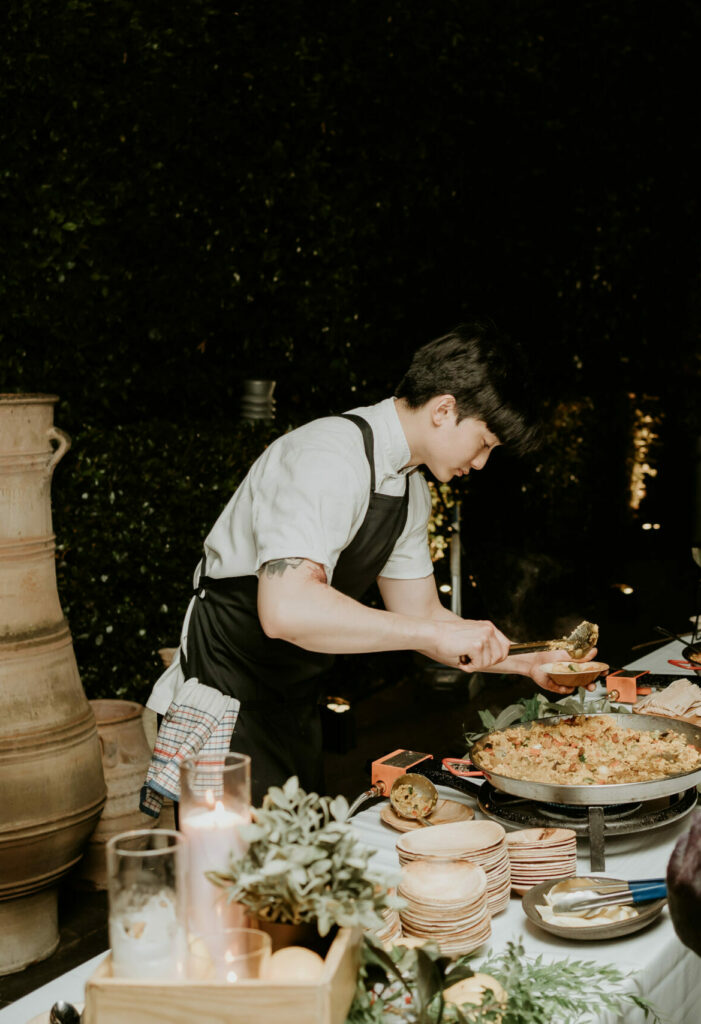 4 – Start Solidifying Decor And Aesthetic
Ultimately, a party's vibe is paramount. One month out is a good time to arrange decor, furniture and other party essentials like gift bags. If you're sourcing your own florals and centrepieces, secure vendors and arrange transportation. If you fancy a stress-free option, let SEG event producers track down decor to suit any event to a tee. Ambience and atmosphere are our bread and butter, so if in doubt, chat with us about how we can transform your party into an event to remember.
EOFY parties are the perfect time to think outside the box, so have fun with your decor! Try a cosy nook of armchairs for guests to chat in or a fun photo booth for memories that last a lifetime.
5 – Make A Run Sheet
Once you have guests confirmed, a venue secured, decor organised and menus tested, it's time to write up a run sheet of events. One month to three weeks out is a great time to plan the flow of events and ensure a seamless experience. Depending on your party plan, you might want to open the event with formalities and a toast from senior management. EOFY is the perfect time to recognise the hard work of staff members and boost team morale by acknowledging their wins.
If you have entertainment and meals planned, incorporate this into the run sheet so event staff are aware. You might even consider printing a flow of events for guests so they know when to expect certain activities such as team-bonding or cocktail hour.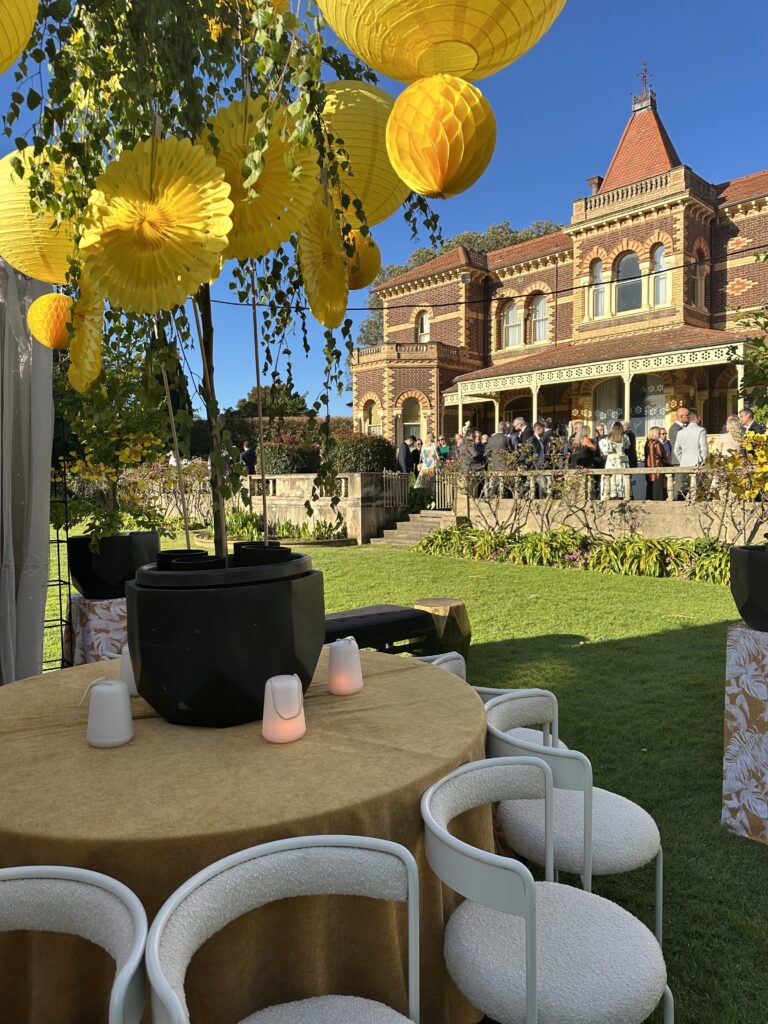 6 – Last Minute Details
One to two weeks out and the event is fast approaching. How exciting! Now is the time to check in with suppliers, liaise with your party planner, finalise last-minute RSVPs and confirm a head count with caterers. If you're planning on picking up or transporting items to the venue, keep those dates clear and communicate your movements with venue staff. Conduct a final walk-through and inspection of the venue, create a contact list of key personnel, finalise any official speeches and prepare any necessary signage.
7 – Time To Party!
After arriving at the venue early to set up or letting your party planning team take that responsibility off your hands, it's time to enjoy the event! Greet guests as they arrive and provide any necessary information as it arises, like the location of the toilets or where they are seated. Our SEG producers pride themselves on removing the stress from your day and handling any mid-event occurrences so you can party with your colleagues in complete peace.
So relax and raise a glass of bubbly – you deserve it!