Enjoy an intimate date or a group get-together with a difference, dining under the sea at SEA LIFE Melbourne.
Indulge in a truly unique and unforgettable one-of-a-kind dining experience at Sea Life Melbourne Aquarium, located on the banks of the Yarra River and under the Flinders Street Viaduct & King Street Bridge.
Our exclusive Private Dining event offers an exceptional setting that combines the wonders of the marine world with elegance of epicureanism.

You will be given exclusive access to Sea Life Melbourne Aquarium after hours for a private self-guided tour and be welcomed with our Head Chefs mouth watering canapés and a signature Showtime cocktail. This is followed with a seated three course dinner and bottomless beer, wine, cider, and non-alcoholic beverages in your own private seating area.

Choose from the aquatic oasis 'Coral Atoll', the tranquil sanctuary of the 'Rainforest Room', the jaw dropping 'Crocodile Lair', get up close and personal in the 'Bay of Rays' or choose from many more spaces. Pricing starts at $250 per person. Read on below to discover more…

Tickets are limited & dates are rare; book your extraordinary private dining experience below…
For more info or for larger group bookings please get in touch with our team (03) 9682 1777 info@seg.melbourne

VIEW OUR PRIVATE DINING MENU
Reservations for parties of 3 or more
Please utilise the add-ons section in the check out process to include additional guests to your booking.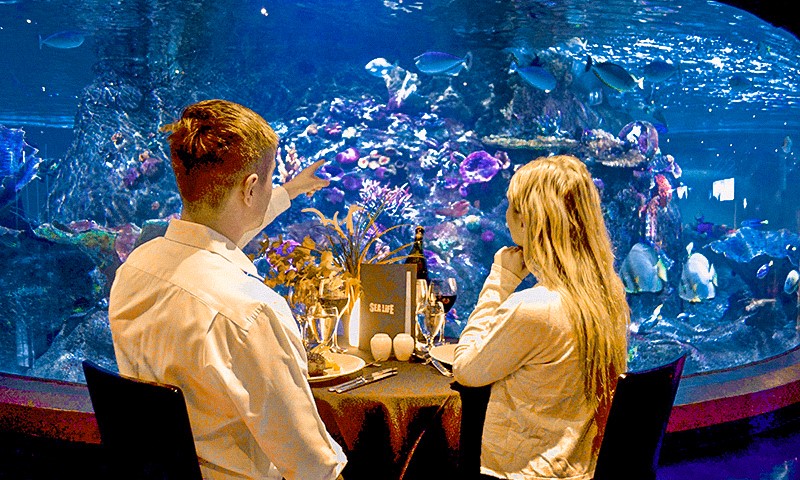 It's not every day you get the opportunity to privately dine alongside enchanting sea creatures… Be accompanied by fascinating aquatic displays that also doubles as entertainment for our guests. Our exclusive after-hours private dining in Coral Atoll is a one-of-a-kind atmosphere where you are beside an illuminating underwater paradise filled with marine marvels and vibrant coral gardens.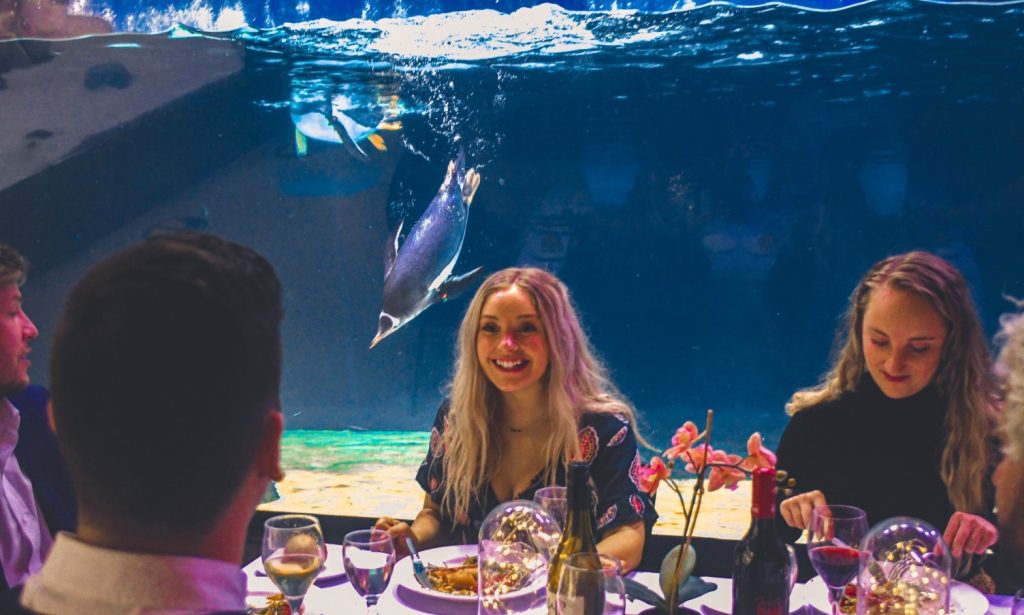 Join us for an exclusive private dining experience as you observe the playful antics of penguins through the crystal-clear walls of the Antarctica exhibit, an exclusive offering only at Sea Life Melbourne Aquarium. As beloved residents of the aquarium, the King penguin is the second largest penguin species, and they have a distinctive and regal appearance. Waddle your way through to the icy waters of the Penguin Playground with our private dining experience and meet the colony.
Minimum of 2 people and a maximum 25 people in the Coral Atoll.
Minimum of 2 people and a maximum 25 people in the Penguin Playground.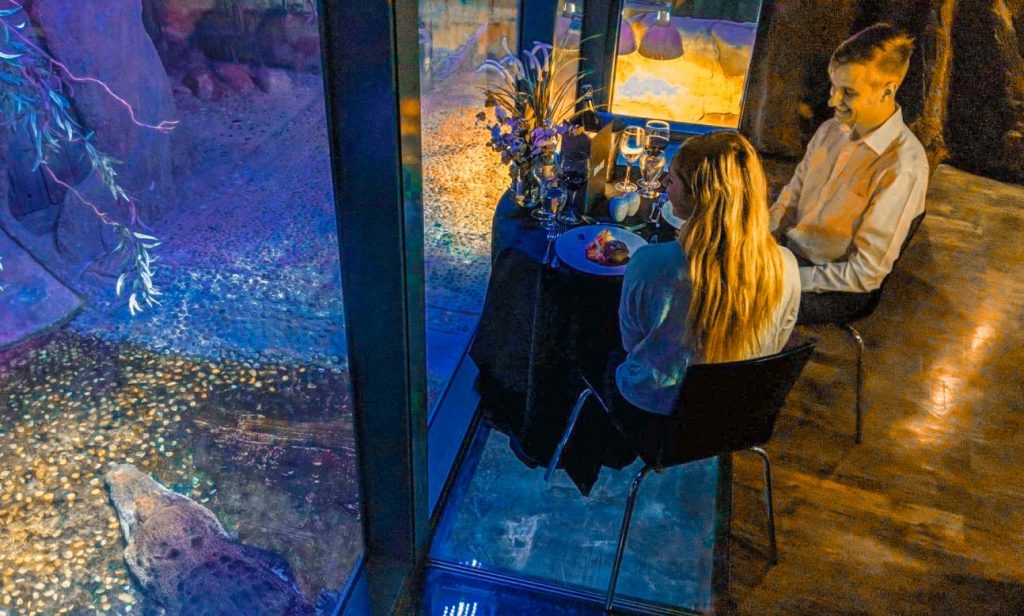 Not for the faint of heart, the Crocodile Lair is an exclusive dining area that offers an exciting backdrop with award winning catering service just for you. Pinjarra is not just any crocodile; he is an awe-inspiring legend! At over 5 metres long and weighing more than 750kg, this saltwater crocodile has captured the hearts of guests from all around the world. Enjoy a fine dining experience with our old pal Pinjarra.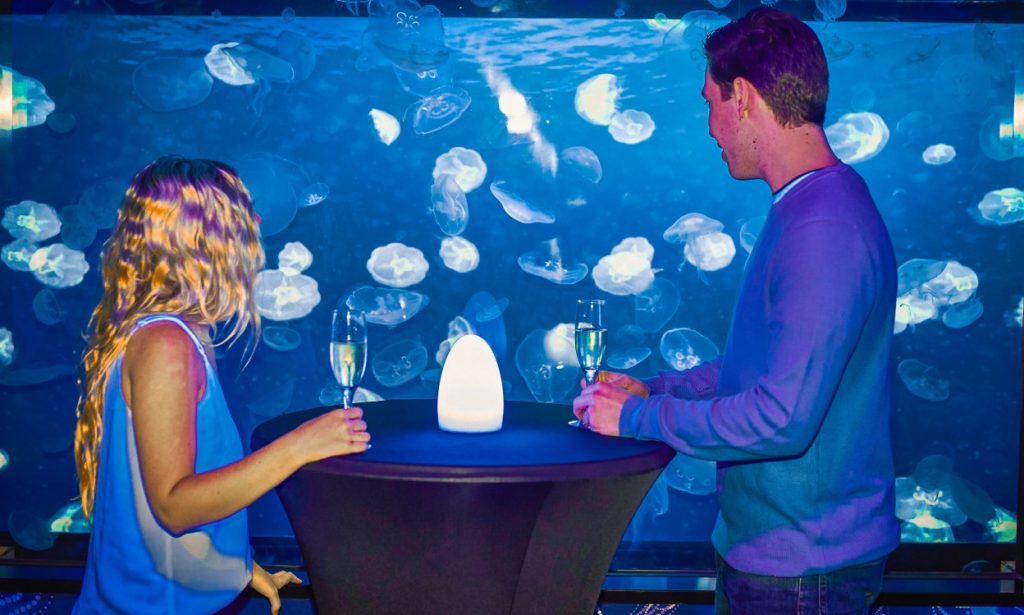 The Ocean Invaders exhibit is one of Sea Life Melbourne Aquarium's most fascinating journey that unravels the mysteries of jellyfish, beautiful creatures that have roamed the oceans for millions of years. Enjoy a fine dining experience and learn about the jellyfish adaptations, their mesmerising bioluminescence, and their vital role in the marine ecosystem. 
Minimum of 2 people and a maximum 8 people in the Crocodile Viewing space.
Minimum of 2 people and a maximum 12 people on the Riverside Balcony.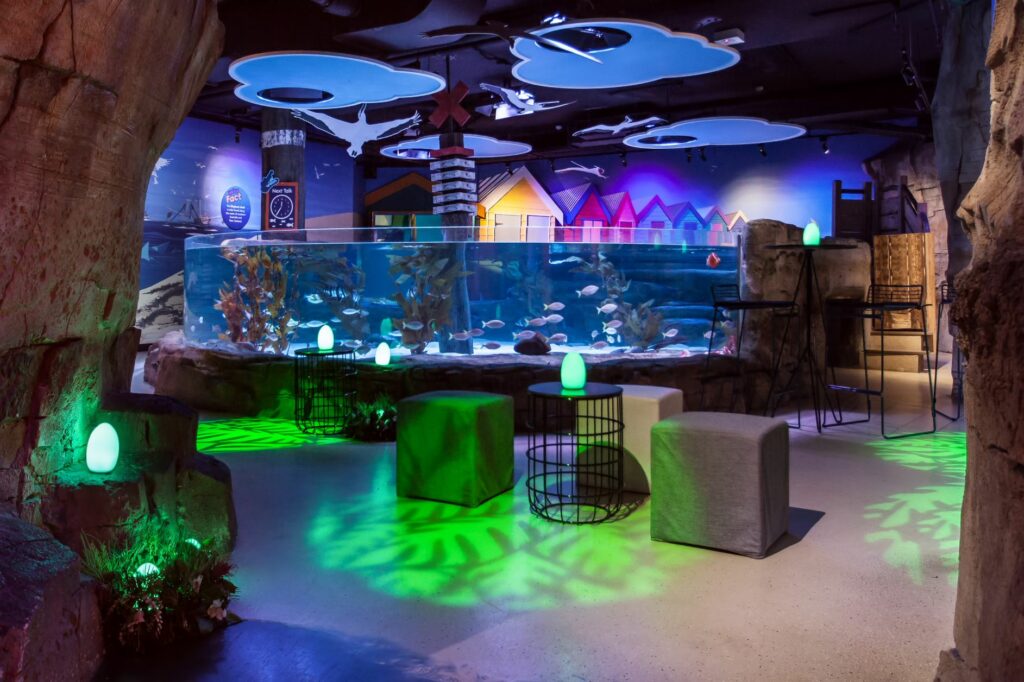 Welcome to Bay of Rays – an exclusive event space where you're immersed in an underwater wonder as you encounter graceful stingrays gliding effortlessly through crystal clear waters. Access the aquarium after hours, see the unique underwater world and relish in a seated three course dinner.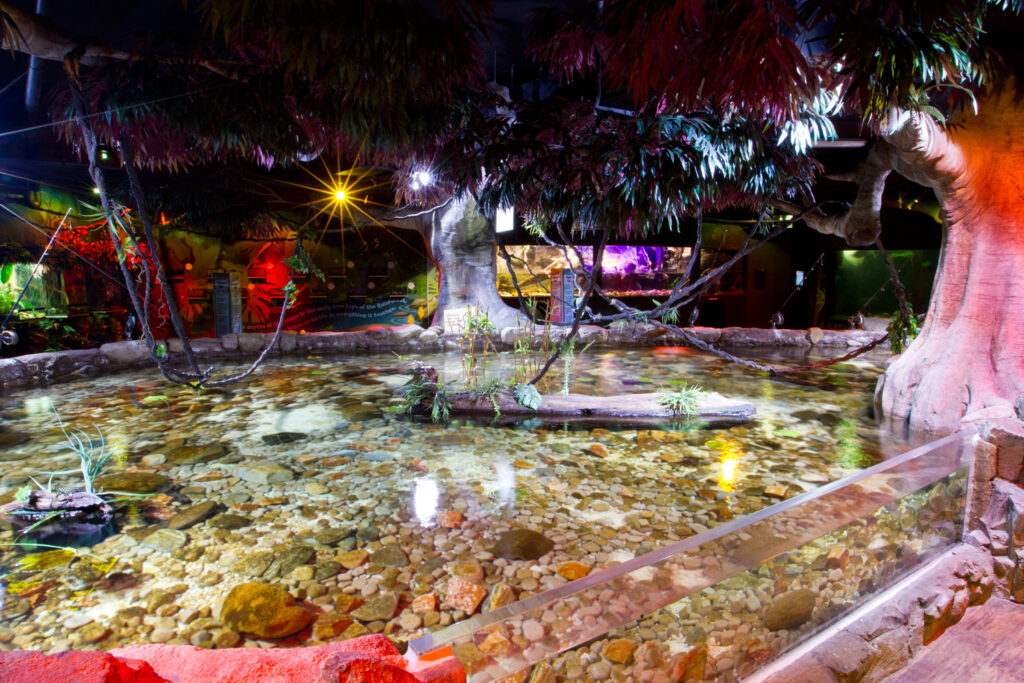 Leave the hustle and bustle of the city behind as you enter the Rainforest Room at Sea Life Melbourne Aquarium – a tranquil sanctuary brimming with vibrant foliage, cascading water and soothing sounds of nature. This exclusive after hours access to the aquarium is a perfect space for a fine dining experience. 
$250pp
Minimum of 2 people and a maximum of 25 people in Bay of Rays
$250pp
Minimum of 2 people and a maximum of 25 people in the Seahorse Sanctuary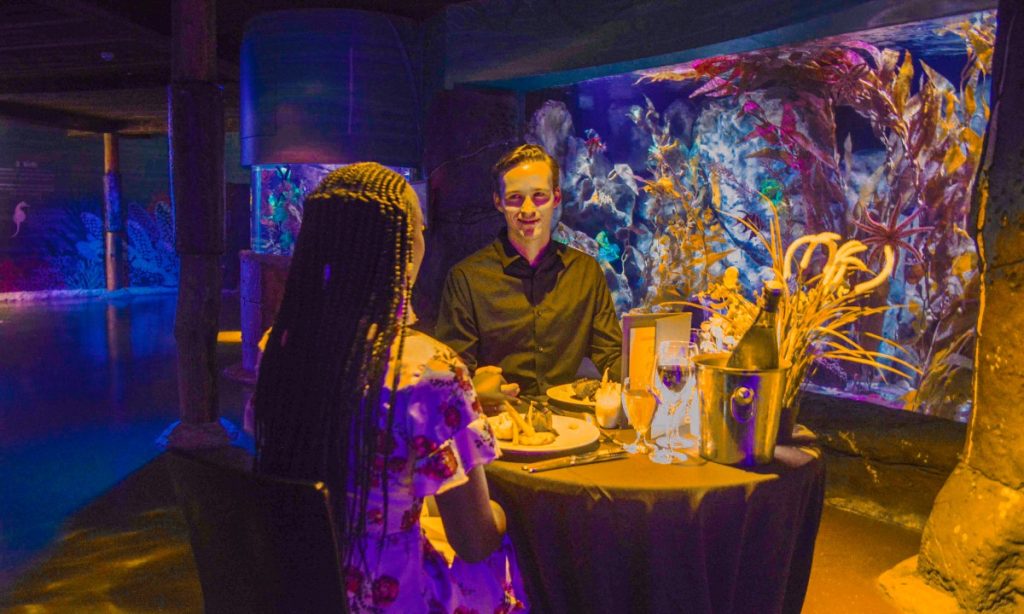 Dine with the magical seahorses in the exclusive Seahorse Sanctuary exhibit – a captivating haven within Sea Life Melbourne Aquarium. Be mesmerised by how these special sea creatures stand out in the under-water world, from their intricate tails to their ability to change colour to match their surroundings! 
$250pp
Minimum of 2 people and a maximum of 25 people in the Rainforest Room