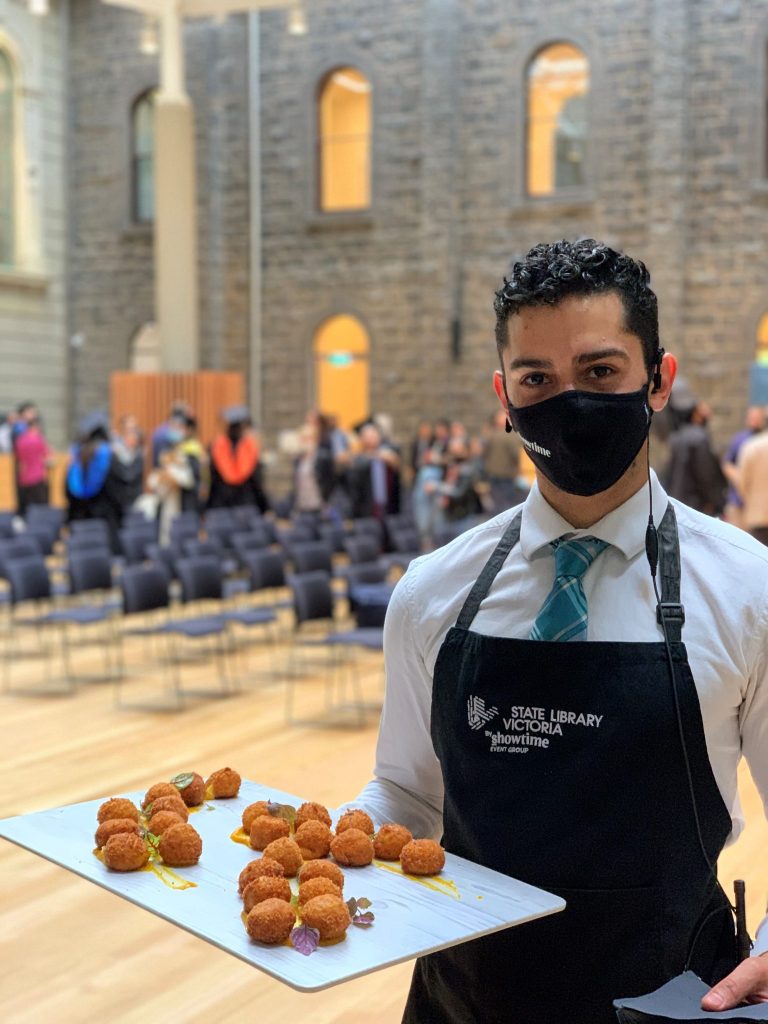 We chat to Ruby; our State Library Victoria Corporate Event Producer, about her first event back.
How did it go?

Reconnecting, celebrating and finally getting to see your close colleagues and friends after the year that was 2020 – for many people an end of year event is what everyone needed. Our first event back was in The fantastic Ian Potter Queens Hall for 150 guests. Although end of year functions looked a somewhat different, it still held its purpose of bringing everyone together to enjoy face to face socialising and celebration, which was more important than ever. There was such an overwhelming sense of happiness and I could definitely feel the energy in the room of people seeing each other in an event setting again. The team even felt the buzz after it was all over, a feeling you just don't get from being sat behind a camera on zoom.

What did it look like with COVID rules? How did it feel?


Lots of sanitiser bottle everywhere! All guests were required to sign in on arrival via QR codes for contact tracing, not just your ordinary registration table. Guests were sat a little further away from each other and greetings were slightly different, but it was so good to see people reunite and have a good time.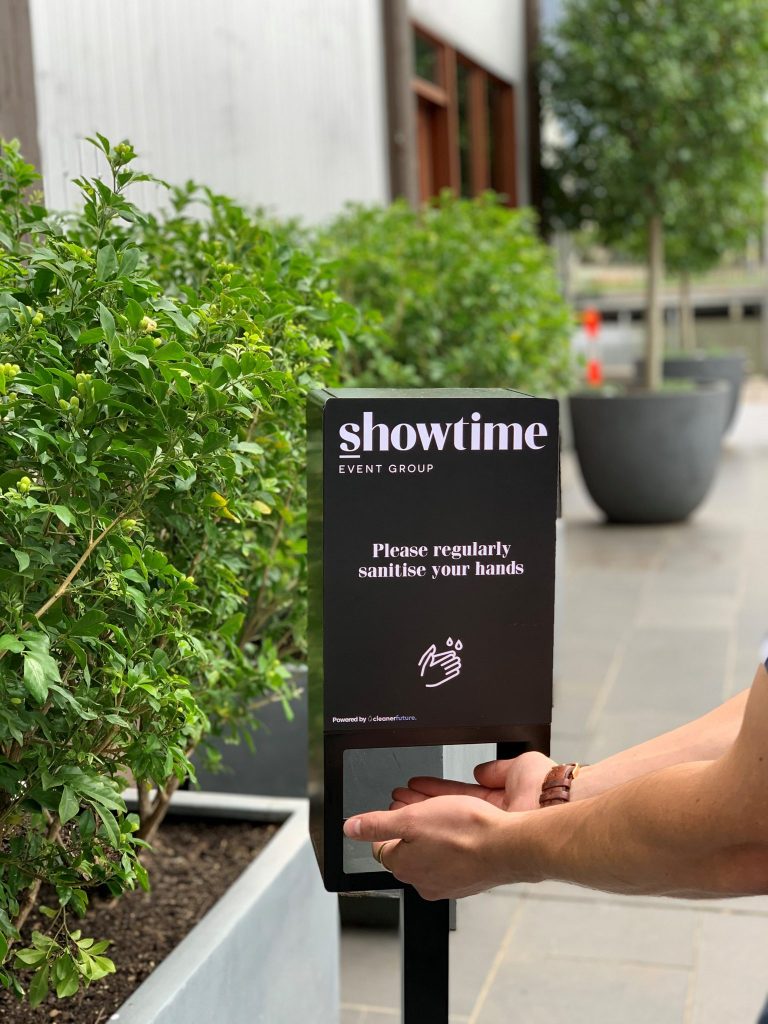 There was such an overwhelming sense of happiness and I could definitely feel the energy in the room of people seeing each other in an event setting again.
What was different?

While there were restrictions we were not used to and masks have never been a requirement for events we have held/been too, It still looked like an event, sounded like an event and felt like an event. All the best bits were still there, just in a slightly more spacious and restricted setting.

Was your client nervous prior, did our postponement policy help they client in the lead up?

The client absolutely felt uneasy putting together the event, however sending through our Covid Safe plans, explaining how everything will work on the night and event information documents for attending guests on what to expect, eased the anxiety from both clients and attendees. Open communication from the word go and the client being able to call us at any point without hesitation for updates and questions on how the evening would flow, also helped a lot.

Constant changes to restrictions were also a pressure point of anxiety to our clients, as we all know guidelines and restrictions can change so quickly but any time any announcements were made we were sure to communicate what this would mean for the upcoming event. We always had plans in place and our postponement policy in place for any restrictions that may arrive without warning.

I've spent the past 5 months touching base with over 20 couples that have already booked their wedding, and there are so many amazing weddings in the works. One of my favourites at the moment is a concept I would love to have if I was planning my wedding today. A couple is having a late afternoon ceremony followed by margaritas, Mexican food and games on the lawn. Once the sun sets they are moving to the pool deck which will be filled with fairy lights for an epic dessert bar and dancing to see out the night.
Throughout the night there was abundance of laughter and chatter. Everyone was hugely grateful for our team walking round with sanitisers in between courses and throughout the night.
Did your guests feel safe?

Yes, throughout the night there was abundance of laughter and chatter. Everyone was hugely grateful for our team walking round with sanitisers in between courses and throughout the night. Having a covidsafe marshal available at any time and visible to guests and staff was a great way to have people feel at ease.

What was the feedback form the event?

It was better than they could ever envision, they felt safe and everything ran seamlessly.

"they were excellent in there communication and nothing was a problem, a great team who made the evening seamless"