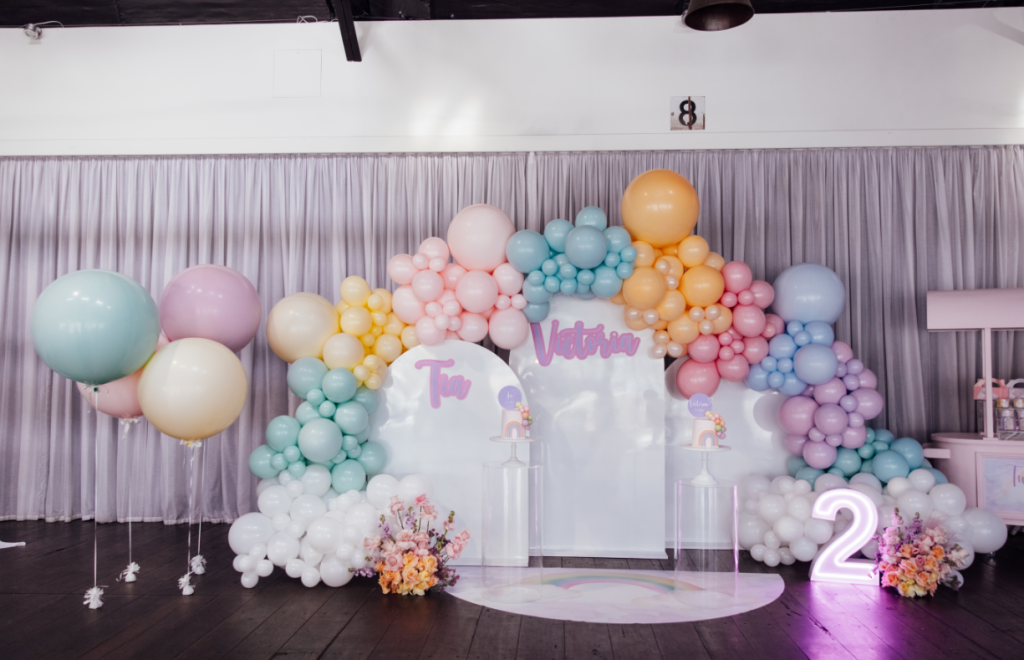 In most circumstances, a lavish affair for a second birthday is not commonly heard of. Yet, in this extraordinary case, we're happy to make an exemption.

Tia and Victoria are two 2 year old twins to parents Evelyn and Stan. Tia and Victoria's entrance in to this world was not what we would call easy. The girls were born premature at ten weeks early, and anyone who understands the birthing process knows that this isn't only difficult on the growth stages of the babies, but also incredibly strenuous on the parents. Going through lengthy days at hospital, and not knowing the fate of your children is stressful enough, yet enduring this during a pandemic is simply gruelling.

The family spent the majority of Tia and Victoria's life in lock down. As we know, organising an event during this time has been difficult for everyone, but coming in and out of lock downs continuously saw a stressful planning process for the family and meant that celebrations just kept being postponed. Finally, restrictions were eased in time for a glorious birthday party for the girls, and Showtime was just the company to make this magic happen!
Evelyn and Stan celebrated their engagement at Cargo Hall a few years ago. They therefore thought it only fitting that they throw a party to celebrate their baby girls at the same venue. A sense of ease was immediately felt when Rachel came on board to help execute the birthday party. No extravagance was spared with the styling of the birthday; when it had been this long a time coming, why not go all in!

The incredible styling of the event was done by Luxe Couture Events, who worked perfectly in line with a pastel coloured palate. The delicious multi-layered cake made by Queen Baker left not one sweet tooth dissatisfied. Of course, entertainment for the children was paramount! Upon A Star set up a station for face painting, while an impressive jumping castle by The Set Up co kept everyone, kids and adults alike, very busy.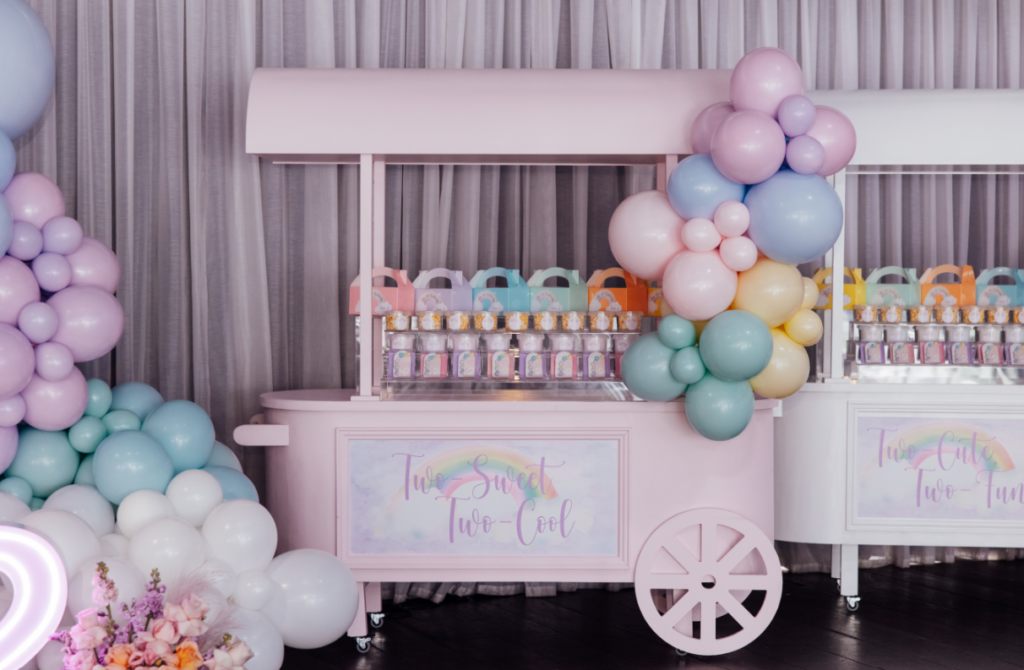 Cargo Hall was the perfect location to invite children and adults to celebrate the birth of these incredible two girls, who were an honour to host. Congratulations to Evelyn and Stan who's strength and fortitude during and incredibly testing time shows true strength and beautiful nature.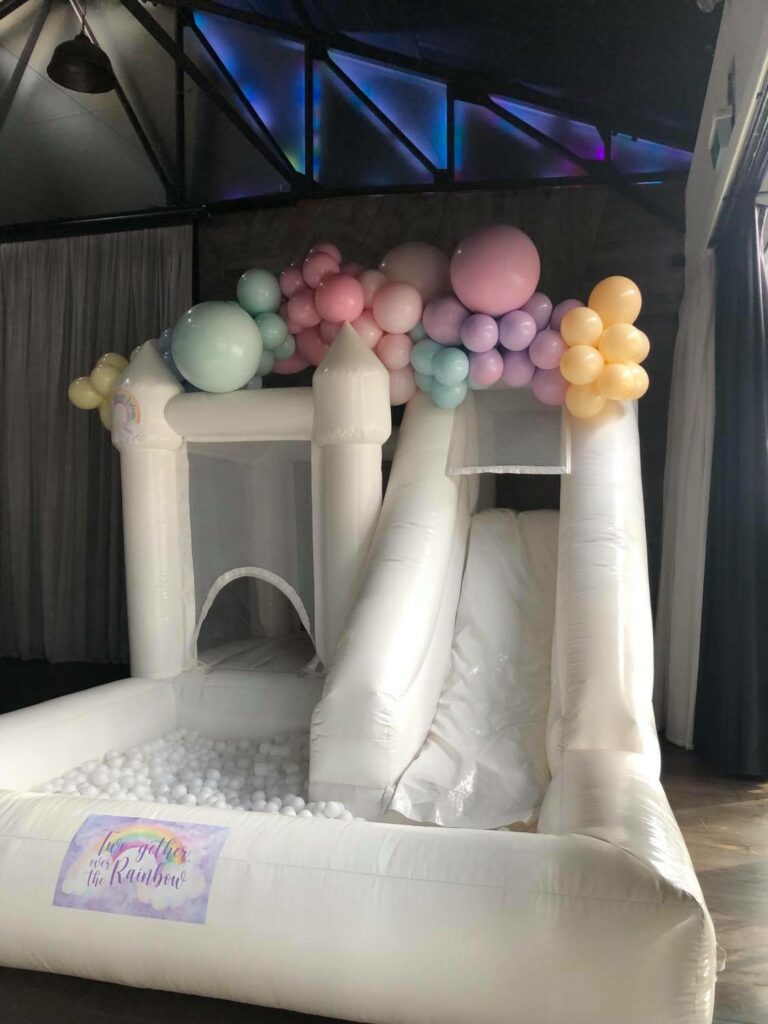 Contact us below to arrange your next event at Cargo Hall