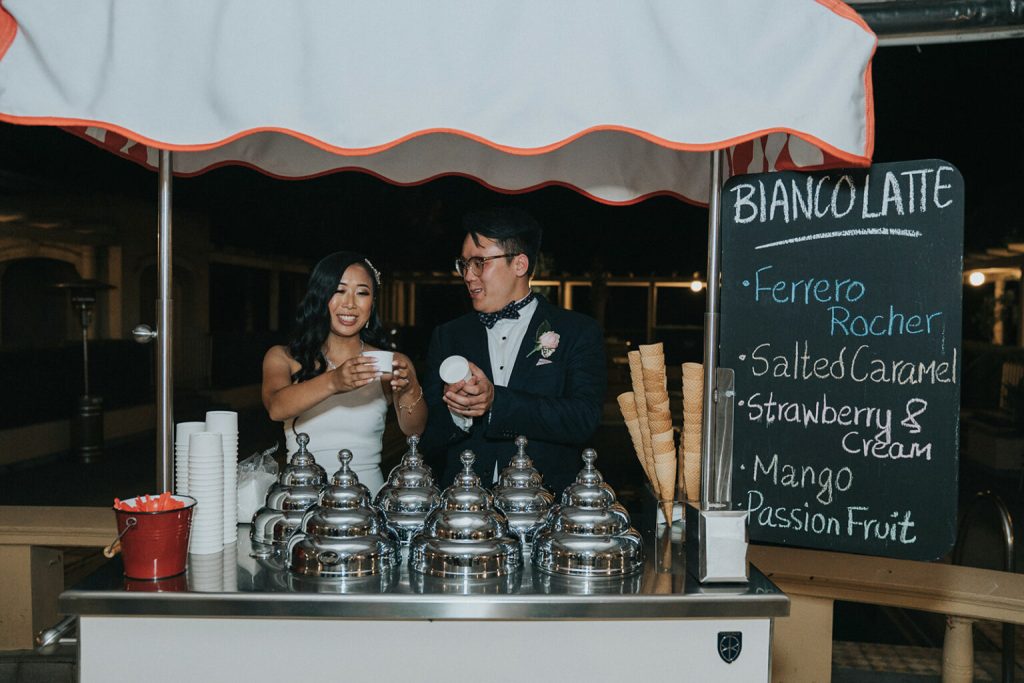 Nostalgic memories of Mr Whippy's iconic tune is somehow ingrained in many people's memories. Ice cream vans are now reminiscent of long summer days as a kid, where no one wanted to go home, sitting on the street with friends or family tucking in to your favorite ice cream cone.

That's where Bianco Latte has monopolised – tapping in to our innate desire to get straight in to a creamy delight once our activities for the day is done. So, what better an idea than to offer a remote ice cream station, filled with a key selection of favourite flavours, all simply used to satisfy that end-of-event sweet spot. Our friends at Bianco Latte have often been engaged by us to come along to an event or wedding to offer a cute and engaging way for guests to enjoy their ice cream.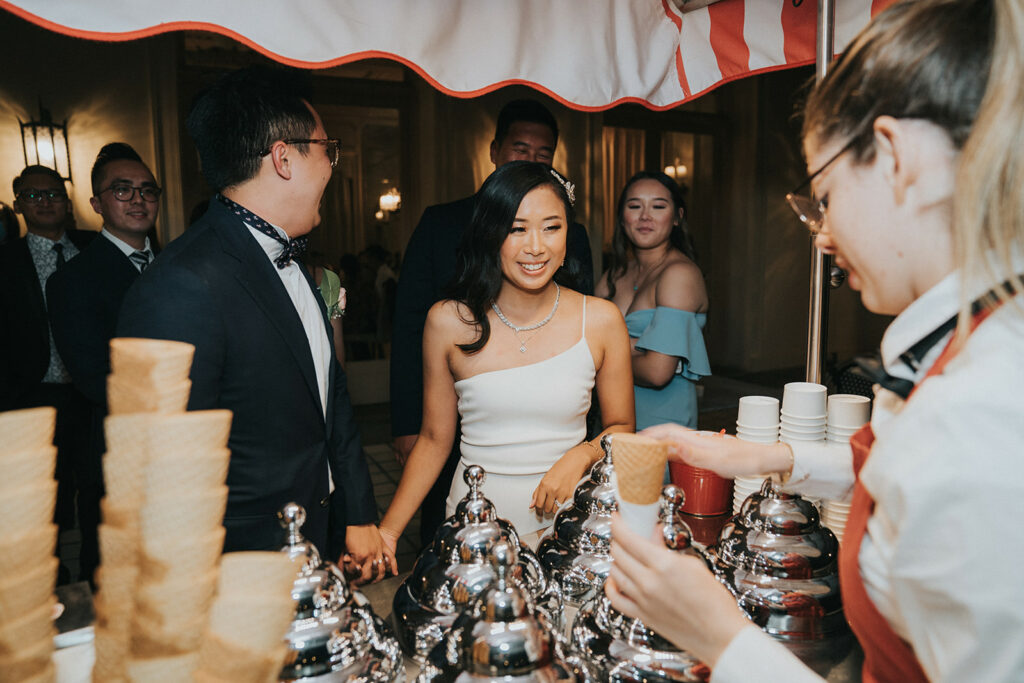 Bianco Latte offers a service for a certain amount of hours, where a staff member serves from a pre-selected range of between 4 – 6 flavours. All flavours are made with high quality ingredients, and more often than not, a nod to gelato's Sicilian roots. The mobile cart itself is just as beautiful as the colourful gelato it houses. The cart's vintage silver aesthetic is always a focal point for guests, and adds a great twist to an old-school memory.