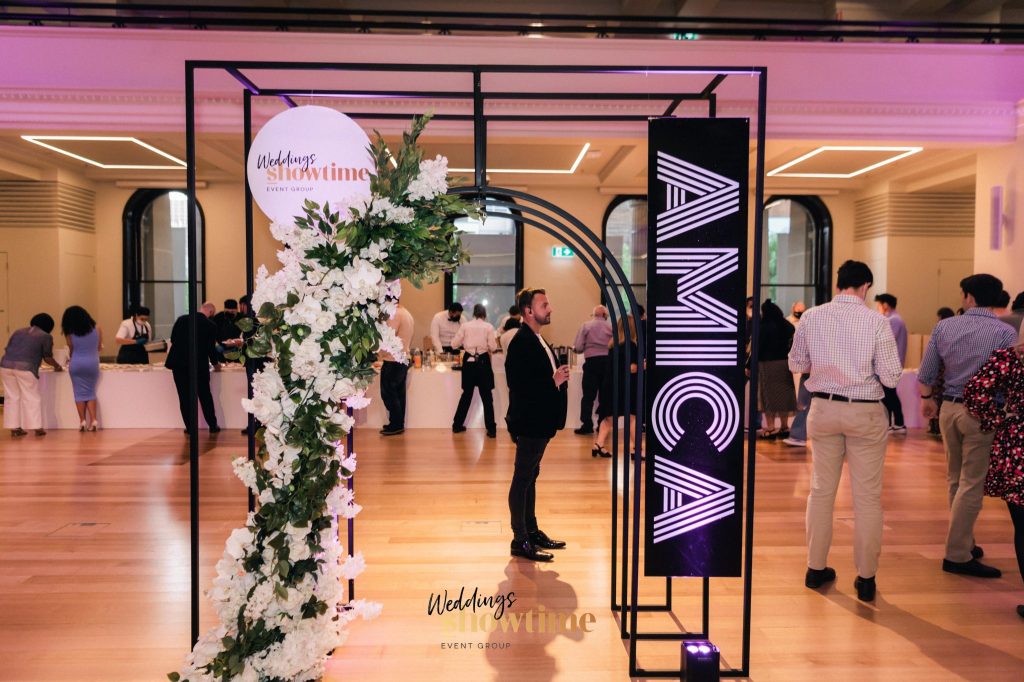 2020 had all of us wondering what the future would hold for the world of weddings and for the team at Showtime Event Group. It meant figuring out a way to keep our couples and their families updated, positive and focused on that light at the end of the tunnel.

After the better part of a year with no weddings due to Covid-19, the New Year rolled in and we found that light at the end of a very long tunnel; we could finally celebrate with our eagerly anticipated Menu Tasting Event. This event is the one night our wedding couples across all 4 venues come together for a taster of what to expect on their big night; from cocktails and canapes to desserts plus everything in between we hosted a night our couples would never forget.
I wish we could say the night went off without a hitch but we all know a little hiccup in the road is what we are the best at overcoming and as we say at Showtime, 'The Show Goes ON'; 72hrs prior to opening the doors at Showtime Event Centre, there was an 'oh wow, oh no' moment when the final guest number rolled in well above the Covid safe square meter restrictions. Fortunately enough we had a plan B; another location of ours with some pretty epic spaces available to us – The State Library Victoria.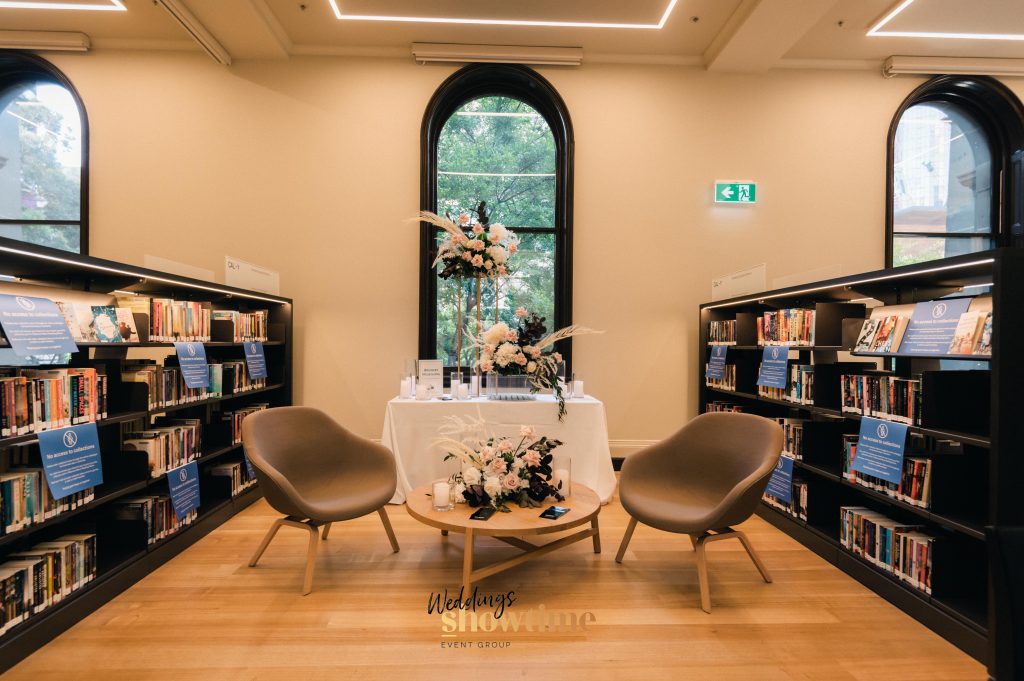 On Thursday 14th January at 6:30pm we welcomed over 200 guests into 'Latrobe Reading Room' followed by 'The Ian Potter Queens Hall'. This night marked the roll out of our brand new Menu curated by our Executive chef Ryan McVeigh – and can we say – the food did not disappoint! Couples were also able to trial our new cocktails including Salted Caramel Espresso Martinis and Lychee Sours.
All of this would not have been possible without the incredible suppliers we stand by and work with week in, week out.

On arrival our couples were welcomed by the incredibly skilled Dario Zhang's Violin performance as he filled the room with music, passion and ambience.

The smell of fresh flowers filled the venue thanks to Bouquet Melbourne and Botanics of Melbourne. The beautiful centrepieces became a keepsake for each couple to take at the end of the night.

Styling elements were kindly supplied by AMICA including a show stopping welcome arbour that doubled as the perfect photo booth!

Brides couldn't help but gravitate towards the glamourous Raffaele Cuica Bridal gowns while the succulent cake samples from Nikos Cakes were a big hit for all.

Completing the perfect setting was the sweet sound of our Mrs Dee getting the party started with her incredible acoustic performance.

Last but certainly not least Andrew Avi photography captured all of the candid moments throughout the evening, thank you for always being there and snapping away to capture the memories.
2021 started with a bang and we aren't looking back. Our Menu Tasting marks a new year! So congratulations to all of our couples, we can't wait for your big day!