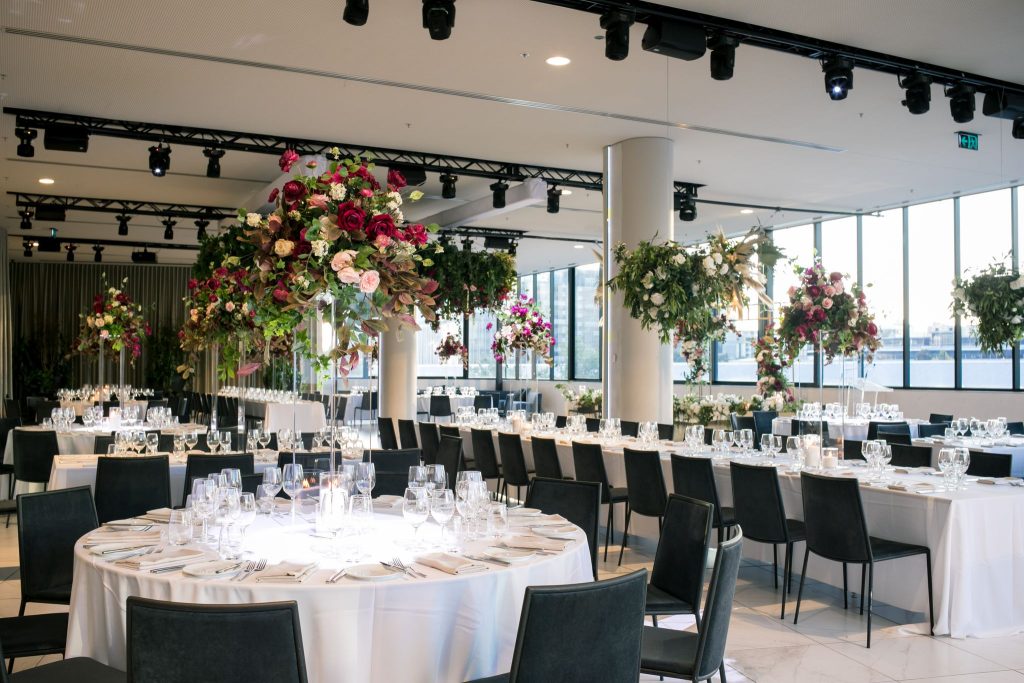 It's no secret that Showtime Event Group is growing at a rapid rate.
Coming out of a pandemic-ridden two years, the hospitality and entertainment industry has suffered a massive blow. Changes in direction for many companies has seen some succeed and some struggle.
Thankfully, our excellence within the industry has seen us more determined than ever.

The start of 2021 has seen the welcome addition to our newest venue, Aerial. Situated within Melbourne's iconic South Wharf, Aerial ads a new element to Showtime Event Group's portfolio which has not before been seen.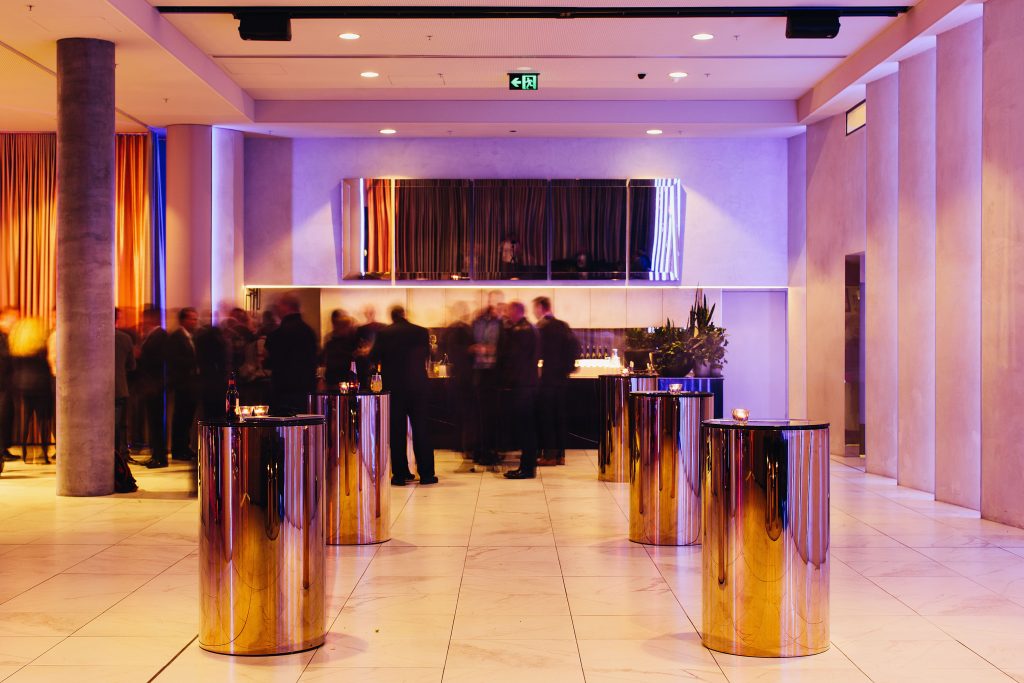 This well-established venue has been present on the promenade since 2014, and has been developed to be a premium space for those wishing to celebrate events ranging from social to corporate occasions, and most especially, weddings.
Aerial boasts memorable views of the CBD and was purpose designed by renowned female architecture firm, MEME.

This beautiful venue has a capacity for 400 seated or 600 cocktail guests. The elegant venue boasts a new, modernist aesthetic with minimal need for styling, high ceilings, impeccable architecture and romantic touch points.