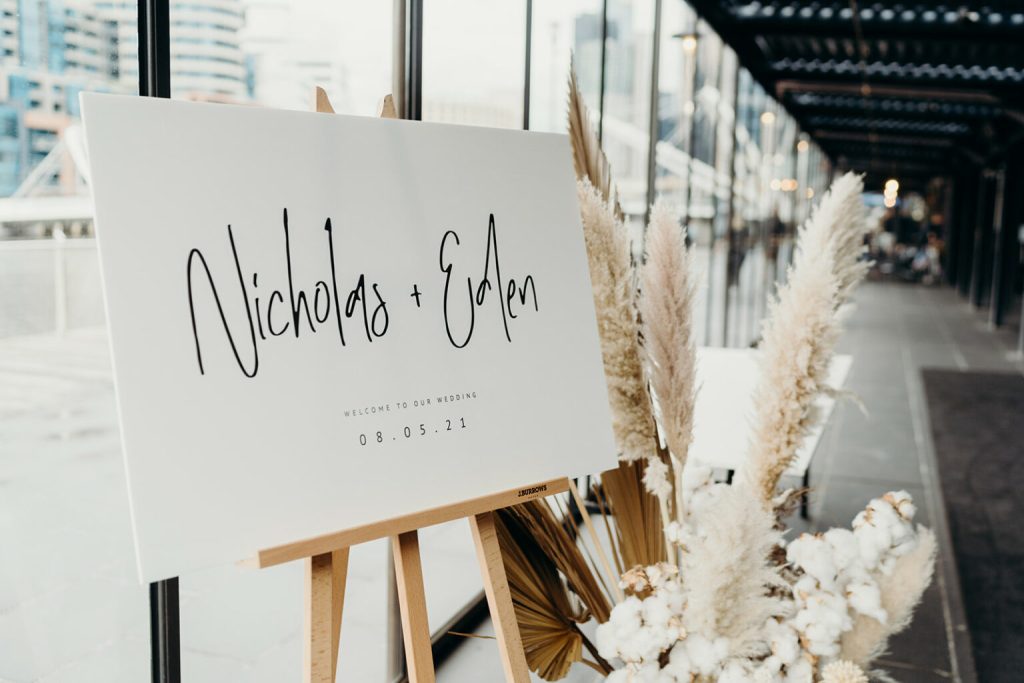 Choosing a wedding venue can be the most overwhelming part of planning a wedding. Choosing whether go to down the path of church ceremony and follow tradition. Or do you take a risk by having it outside and hope that Melbourne doesn't have four seasons in one day? There are so many options for ceremonies alone. Then you have to find the reception venue that you fall in love with. It isn't just the venue itself that you have to love, it's the food and beverage options, the inclusions and of course the team that you would be communicating with.

So instead of finding two venues that are available on your date, aren't too far away from each other and suit your styling, why not find a venue that can do both.

That is exactly what Eden and Nick did!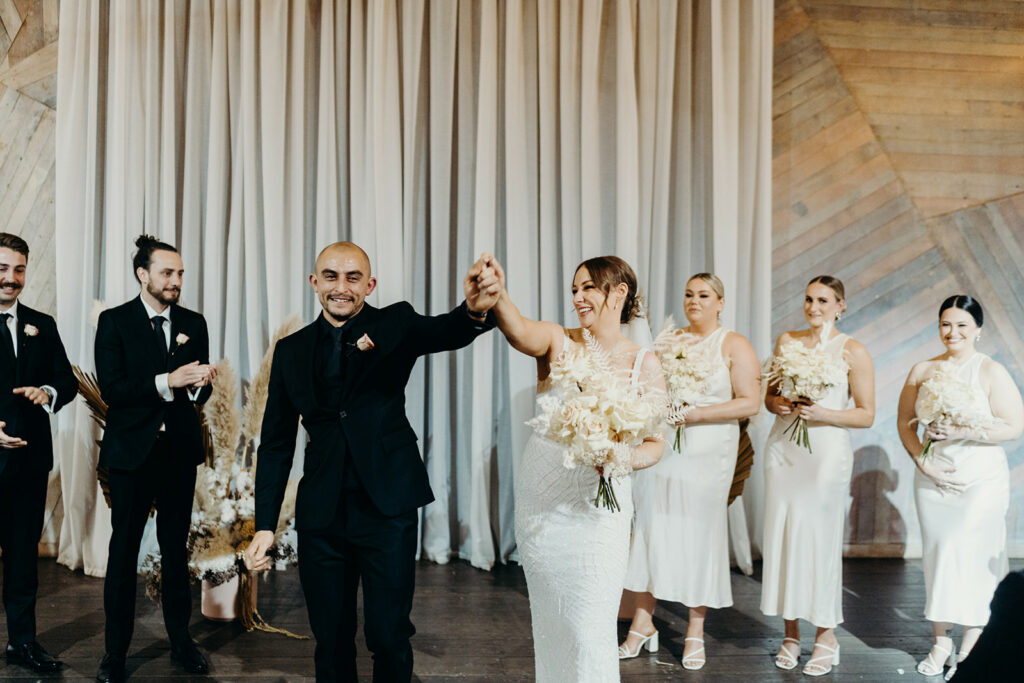 We asked Eden and Nick how and why they chose Cargo Hall to host their magical day, they said – 'We loved the look of Cargo Hall online but when we saw it in real life, it gave us both goosebumps. We thought it was stunning and the features made it a beautiful space to hold our wedding.'

The day started with exchange of vows in the late afternoon on a Saturday in May. When you have a couple so in love and a day already so magical, how could Eden and Nick have made it even more memorable? Well that is easy to answer.

Whilst their two young boys already call them Mum and Dad, the boys made the official announcement of pronouncing Eden and Nick, husband and wife.

Doesn't that make your heart all mushy? We know ours certainly is.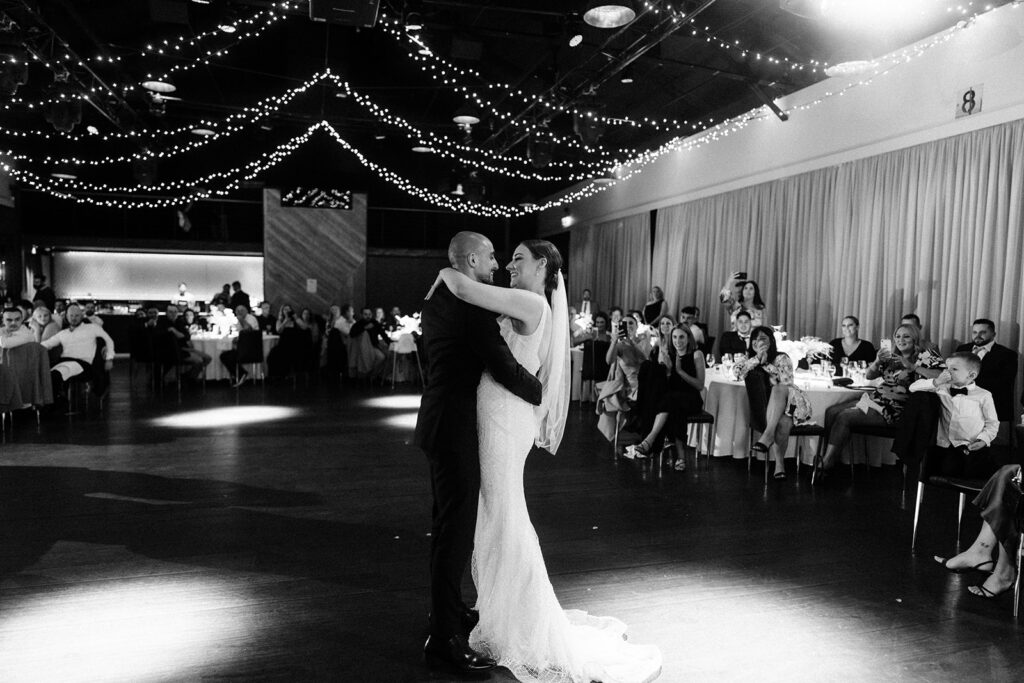 Once the ceremony wrapped up and guests headed to Plus 5, a restaurant along South Wharf, for drinks.

Whilst guests were celebrating the love they had just witnessed offsite, Showtime Event Group did what it does best and worked our magic to turn Cargo Hall from a ceremony into a stunning reception within 2 hours.

Guests came back to Cargo Hall ready for the reception and were in awe as they walked in to find the venue set with elegant style. Guests entered a room filled with round tables covered in florals, a neon sign behind the bridal table that read "The Raffeles" and fairy lights strung along the room to create a magical atmosphere.

The night flowed with cocktails, canapes, dinner and lots of bubbles. Yet the drink that guests loved and cherished the most was the shot of Midori that was had in honour of Nick's late Mum.

A few weeks prior to the big day, Nick reached out to their wedding producer, Rachel, and organised for Nick to perform an acoustic song for his new wife. Whilst Eden had absolutely no idea, you can see by the smile on her face that she was over the moon that she had met Nick that fateful night years ago.

Florals – @stasiafox
Dress – @Marquisebridal
Suits – @institchu
Videographer – @allureproductions
Photographer – @nickskinnerweddings and @benedictsutton
Cake – @sir_sour