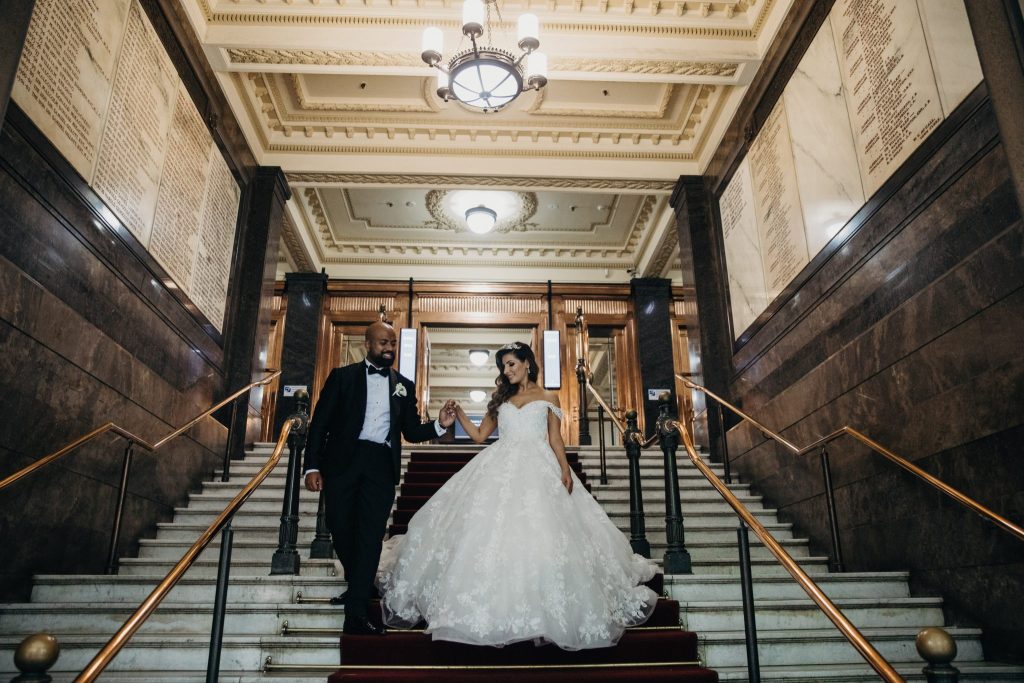 The Dreamy, Moody and Elegant Wedding of Fereshta and Angelo (and all things in-between) #freshlo
Tell us about your proposal?

I remember the day like it was yesterday. Angelo had told me he had been invited to a dinner at the Langham with the senior delegates of his company. I had no idea I was being proposed to that night BUT I was just as nervous that whole day thinking about meeting his boss for the first time. Angelo picked me up and said given we are early, he had a surprise for me given it was our anniversary the week before. He drove us to the Fitzroy garden conservatory house which is where we have always wanted to visit and as I walked in locked doors, a private photographer greeted me informing that Angelo had organized a surprise photoshoot.

I remember feeling so overwhelmed and thought to myself this guy is crazy as usual going over the top with romantic gestures! We walked around the conservatory and took photos with our favourite music playing in the background with the playlist he had made. I remember being both excited and nervous! The moment he looked deep in my eyes and started expressing our love with tears in his eyes, I knew it was the moment I had been waiting for.
Tell us about your gown (style, how you found it, what you love)

I always thought I would wear a mermaid gown but after trying on this Demetrios ball gown, I knew it was the one as I felt so special in it. I fell in love with all the details of the dress including the silhouette beading, the lace beaded back and the long train!

What were the highlights of your day?

So many highlights! The morning was beautiful as the bridal party got ready on separate sides of the house.

The reveal was very emotional and heartwarming as I walked down a long driveway to Angelo, who had his back to me. The moment we saw each other, we both burst into tears as we have waited for this moment for such a long time.

The limousine ride with the bridal party and the photo shoots with T-One were also a lot of fun as the T-one team made us laugh so much!

Our absolute favorite part was the reception, where we danced our hearts out with our beautiful family and friends! We could not have asked for a better night filled with so much love, energy, delicious meals and an amazing ambiance.

Zaffet Royal was absolutely phenomenal and lit the entrance up!

The surprise groomsmen dance was the absolute best and filled my heart with so much love and gratitude for all the hard work Angelo, Jason and Kolja had put in! Best wedding gift ever!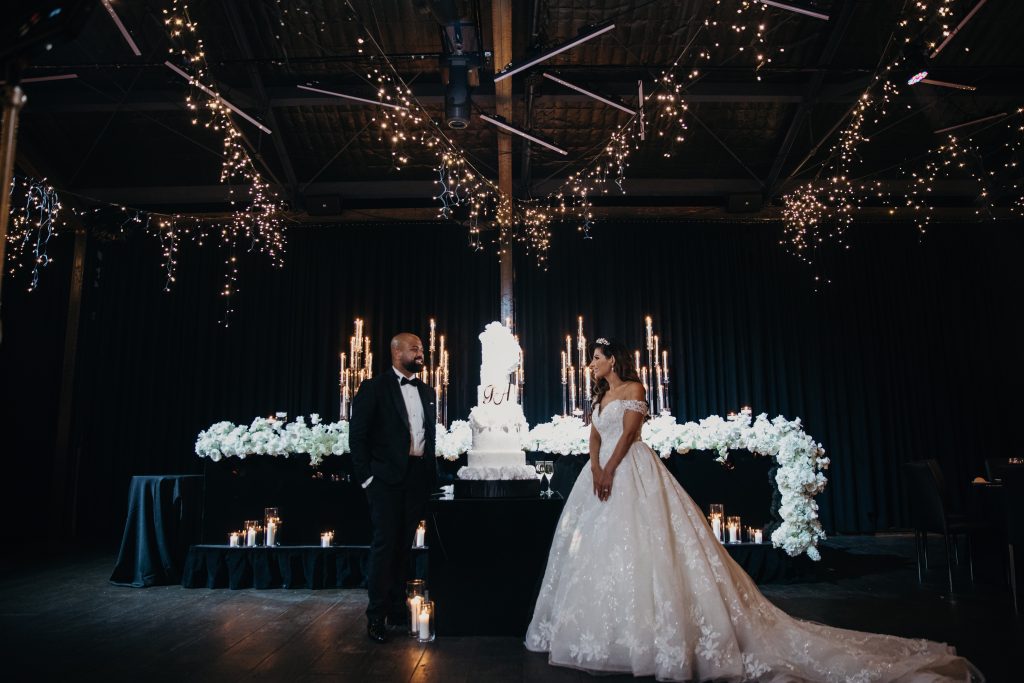 What style / styling did you choose for your wedding? (Colour scheme, flowers, stationary, cake, transport

We really wanted our wedding to be elegant with "romantic dreamy" vibes so we had the room filled with fairy lights, crystal candelabras, white waterfall floral bridal table runner and lots of pillar candles around the bridal table.

After speaking to Julia, we chose Bouquet Melbourne for our centrepieces as she was so creative, professional and easy going! We chose a blush/pale pink and white palette for our floral centerpieces.

We were very blessed to be gifted our incredible 6 tier wedding cake by my beautiful aunt Mairam @ cakesbymariam.

Tell us about any challenging or emotional moments from your big day?

Having lost our fathers in the same year, the most emotional part of our big day was lighting a candle together for our beautiful fathers in heaven.

The most challenging part was every bride's worst nightmare, when I had fractured my wrist and needed an operation to place a plate and seven pins four weeks before the wedding ( Don't do box jumps before your wedding!). Whilst this was incredibly challenging, I felt incredibly blessed to have Angelo take over the remaining wedding plans and go out of his way to support me physically and emotionally.

What's one piece of advice you'd give to other couples?
Turn planning days into cafe dates, makes the process so much for fun!
Don't do box jumps before your wedding!
Make sure you get sleep before the wedding night (we had only one hour!)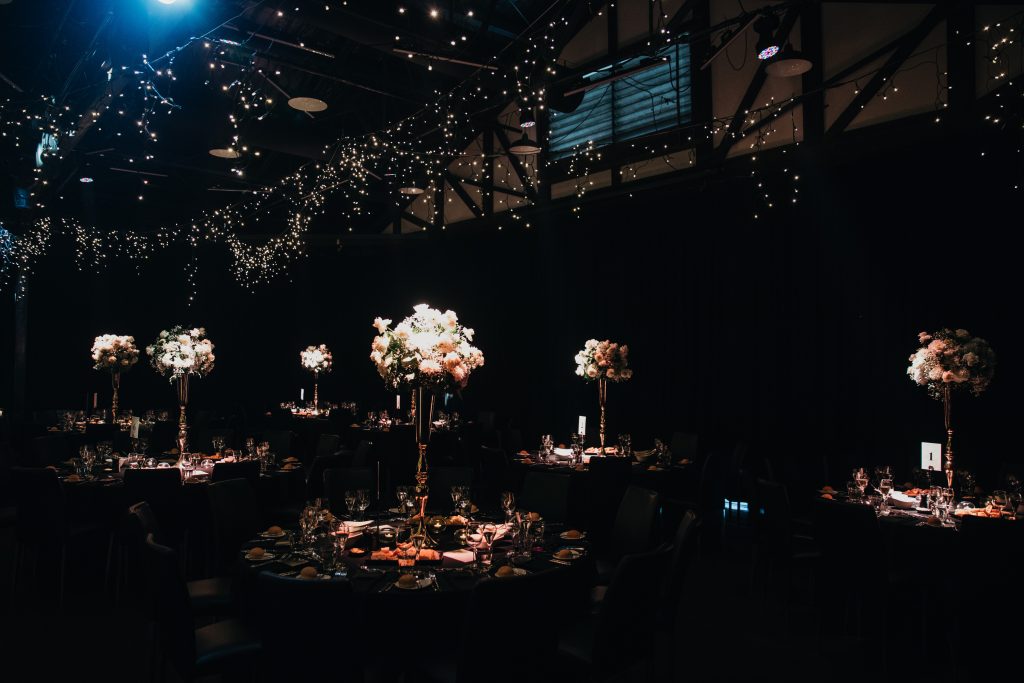 Who were your suppliers?

Hair: Blowwavesbykristina

https://www.facebook.com/blowwavesbykristina/

Makeup: Ashleigh Evans make up artist

https://www.facebook.com/AshleighEvansMua/

Venue: Showtime Events

https://www.weddings.showtimeeventgroup.com.au/

Flowers: Bouquet Melbourne

https://www.facebook.com/bouquetmelbourne/

Bridal table setup: Amica event hire

https://www.amicaeventhire.com/

Dress: Demetrios by Sposa Group

https://thesposagroup.com.au/

Grooms wedding jacket: Zacmans custom tailor

https://zacmens.com/

Drumming: Zaffet Royale

https://www.facebook.com/zaffetroyale/

Photography/videographer : T-one image Melbourne

https://www.t-oneimage.com.au/

Hair: Blowwavesbykristina

https://www.facebook.com/blowwavesbykristina/

Makeup: Ashleigh Evans make up artist

https://www.facebook.com/AshleighEvansMua/